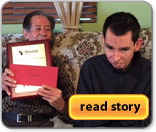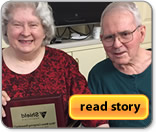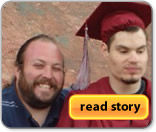 We received many outstanding and heartfelt stories in this year's Caregiver Story Contest. With just 9 winners chosen out of more than 260 inspirational submissions, Shield HealthCare is recognizing 20 of our finalists in our 5th Annual Readers' Choice Contest. After reading each caregiver's story, choose your favorite and place your vote! Only one vote per person will be accepted.

Is your story featured? Share this page with your friends and family and encourage them to vote as well!


The Top 3 Readers' Choice Contest Winners
with the Most Votes will Receive:
$150 American Express gift card
View this year's Story Giver Contest Winners!
This year's Caregiver Story Contest is over, but sign up for our newsletter for announcements for next year's contest.

Contest details:
Your name, phone number and requested contact information must be included with your entry to qualify. Story entries may be up to 900 words or 3,500 characters. Videos must be 3 minutes or less and include a link to the published video posted online. There is a limit of one entry per person in each category, written or video. The contest will begin on 9/7/15 and end on 11/30/15. Entries must be postmarked or emailed with confirmed receipt by 11/30/15. At least one independent party will judge the entries; the decision of the judge(s) will be final. Previous winners of the story contest are not eligible to win our written contest, but are eligible to win our video contest. Shield HealthCare employees are not eligible to enter. Shield HealthCare may publish and use entries and photos for publication at no cost to Shield HealthCare. Contest winners will be notified by phone or mail by 12/18/15. Other restrictions apply. Please refer to the full, official contest rules at shieldhealthcare.com/caring.