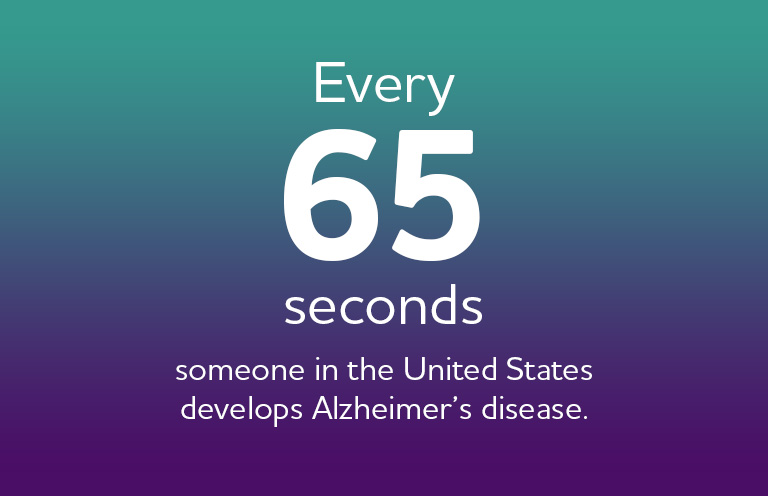 An estimated 5.8 million Americans of all ages are living with Alzheimer's in 2019, including one in 10 people (10%) age 65+. Whether you are one of the 15.7 million adult family caregivers for someone who has Alzheimer's disease or other dementia, an in-home support staff member, or the care recipient themselves, you may sometimes feel like Alzheimer's has taken the wheel – and you are along for the ride. Fortunately, you can regain some control by embracing the changes that will occur, setting realistic expectations, and praising the accomplishments.
1. Welcome Change
Change is part of the disease progression, but it is also a part of every person's life. If we adapt our mindset to welcome change rather than resist it, we can positively change together. Some days will be better than others, and that's okay. Continue to find ways to partake in activities that bring purpose to the life of the individual with Alzheimer's. In addition, particularly if you're a caregiver – consider trying new activities that sound interesting! It may be helpful to write down in a journal when stress manifests in the individual you care for, particularly with a new activity. Having a record of the stressful incident can help you later identify ways to adapt the activity for a better outcome. Whether you are partaking in a repeat activity or trying a new one for the first time, try to have realistic goals and expectations. Which brings us to…
2. Have Realistic Expectations
As the individual with Alzheimer's, focus on what can be done. As a caregiver, try to view every interaction as an opportunity to collaborate with the individual. Help the care recipient along the way by keeping a schedule and approaching one task at a time. Use an easy-to-read desk sized calendar to track appointments and events together. Be creative with identifying the best strategies for activities that are more difficult to do or remember. For medications, maybe it's a pill box with an alert for medication reminders. For bathing, try moving the shampoo from the left side of the tub to the right after its been used as to not repeat the process. Above all, identify strategies that work best for you and the one you care for, and don't be afraid to change it if it's no longer working. Remember that change is part of the process and that's okay!
3. Praise the Accomplishments
Your perspective on things can have a huge impact, both during and after an activity. As a caregiver, your approach to activities frames the experience for both of you. Try to praise accomplishments, encourage the individual you care for, and keep your tone warm. Just as those without Alzheimer's enjoy compliments and hearing that they've done something well, so do those with the disease. Celebrate the little things and provide encouragement along the way. This may help lift everyone's spirits and focused on what can be accomplished, rather than on what cannot. Above all, remember that you're not alone. There are many resources, support groups, and products available to help along the way.
Bonus Tip: Lean on Your Resources!
You may find additional support by channeling into the available resources and supports, and using each resource to learn about more. Incontinence can occur for many individuals with Alzheimer's. As a caregiver, don't shy away from this topic and approach it with dignity and reassurance. Check with a doctor to rule out various medical conditions and then get connected to a DME supplier to assist you. Did you know incontinence supplies are covered through Medicaid and Managed Care? Many DME suppliers will handle the paperwork needed for the supplies and provide automated reminders to help maintain a schedule. They will also deliver your supplies to you right at home, saving you a trip to the store.
Next, check with your insurance company, state, or county about In-Home Support Services! For those who qualify, many states have programs that might pay for services provided to help individuals remain safely in their home and transportation to appointments for those who may not be able to drive anymore.
And finally, try getting connected with your local Alzheimer's Association to learn about support groups and respite care (short-term relief for primary caregivers). As a caregiver, don't forget that your needs matter too! Find strength in the supportive resources available.
And remember to find joy in the journey.
Sources: