Congratulations to Runner-Up winner Lauren B. from Aurora, Colorado.
To enter this year's 20th Annual Caregiver Story contest, click here!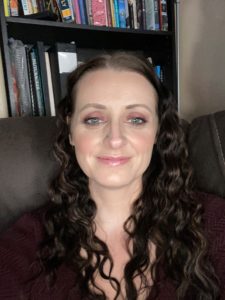 There is nothing more rewarding than the gift of taking care of a loved one. It is deeply rewarding on a spiritual level. I have two children that I take care of every day. Being able to watch them grow and blossom into caring, loving and humble human beings has been a true honor.
This year has been the year that I have learned to step away from time to time and take a break to stop and smell the roses. I have learned that not only do we care for our loved ones, but we in turn have to care for ourselves as well. Some ways include being able to take a break and go outside for a walk to get some fresh air, taking time out of my week to go to the grocery store and buy a favorite meal for myself so I look forward to dinner, or spending some quiet time in my pajamas reading a good book by the fire with a warm blanket and some hot cocoa.
Doing those very small things for ourselves nurtures a piece of the whole of our life tree. The tree needs to be watered in each part and fertilized to thrive into a beautiful oak. If only one part is watered, then branches can fall off and die. The oak can still grow and sprout but not open as beautifully as its potential.
I encourage everyone to learn about your tree of life and learn to acknowledge which parts need more water than others and don't be afraid to step away and take care of yourself just as well as you take care of your loved ones!
---
Winners were selected by a panel of independent judges: Margarita Bermudez, the Manager of Professional Training and Healthcare Services at Alzheimer's Los Angeles; Amanda Hlynosky, RN, BSN, a critical care nurse at Cleveland Clinic; and Leigh Ellen Key, Executive Director for Crohn's & Colitis Foundation, South Texas and Louisiana/Mississippi Chapters. Click here to learn more.