Friday, November 14 is World Diabetes Day. This year has marked amazing discoveries, awesome support and a new theme from the International Diabetes Foundation: Healthy Living and Diabetes is the theme now through 2016.
A lot of confusion still surrounds diabetes and how there are different "types." This infographic from the International Diabetes Foundation is easy to share with family and friends who are still a little uncertain: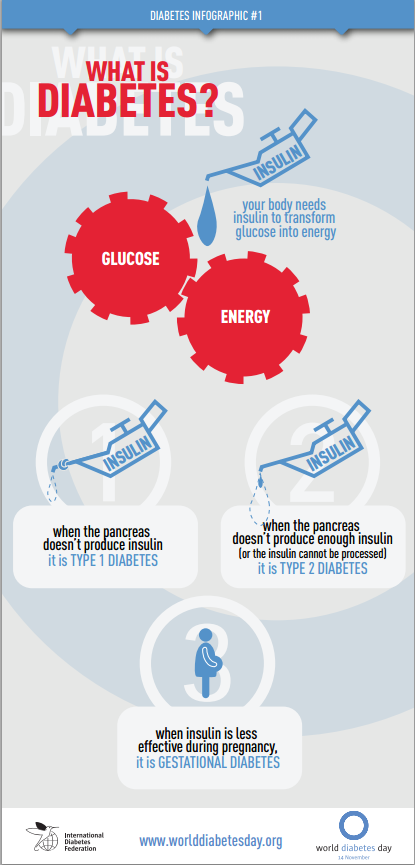 One of the great discoveries this year that affects diabetes: scientists were able to "Coax Human Embryonic Stem Cells Into Making Insulin." And as more people learn about diabetes, and those at risk learn ways they can stay healthy to prevent the onset of type 2 diabetes, we'll hopefully see the diabetes pandemic on the decline before we know it!
View more diabetes resources in the Shield HealthCare Diabetes Community. Browse the latest diabetes testing supplies available at shieldhealthcare.com
Shield HealthCare | Medical Supplies For Care At Home Since 1957