14.6 million: That's the number of U.S. children 0-17 years old who have special health care needs, including cerebral palsy, developmental delay and other conditions.
A child with special needs has a chronic physical, developmental, behavioral or emotional condition requiring health services beyond that of children generally.
Shield HealthCare is proud to introduce GROW with Shield HealthCare, a pediatric program that addresses the physical,  emotional and social needs of children with special needs and their families.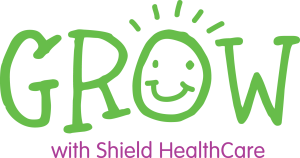 GROW with Shield HealthCare
Provides specialized products and support to help keep children at home
Focuses on parent and caregiver support
Promotes healthy development and well-being
 Resources and Education
Grow with Shield HealthCare Facebook page is an online resource for families, providing inspiration and connecting them with resources and support.
The Daily Feed Family Support Network on Facebook gives a voice to families and connects them with others who navigate day-to-day life with a tube-fed child. Shield RDs are part of this community and available to answer questions.
Local educational in-services for health care professionals.
 Troubleshooting and Support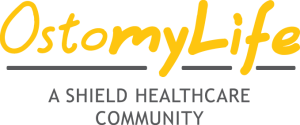 Pediatric Products for Care at Home
Enteral Nutrition
Diapers and More
Urological
Wound Care
Ostomy
Breast Pumps
Visit our online communities for the latest healthcare news, product updates, helpful caregiver tips and more! www.shieldhealthcare.com/community
Reference: