Traveling with a child on tube feeding? Going anywhere, let alone to the store with your child can be a challenge, but traveling to further destinations with a child with special needs can be stressful. Lots of planning ahead and thoughtful packing can make your family vacation memorable and more relaxed.
How to Travel with a Child on Tube Feeding
What to do beforehand:
Talk to your health care team about your travel plans. They may have some helpful suggestions.
Ask your medical supply company:

Do they have other locations near your travel destination where you could pick up emergency supplies in a pinch?
Can they ship your supplies to your destination?
Do they have an after-hours hotline for feeding pump issues?
Are they able to provide extra supplies for travel?

Contact the airline/train company.
Call the TSA Cares helpline, a service that provides extra assistance to travelers with special needs
Call your hotel/destination spot.

Make sure you will have a place to safely store opened formula, such as a refrigerator or cooler and a sanitary space to feed your child.
Don't forget!
Pump (and charger!)
Pump feeding bags
Gravity bags (if your child can tolerate) in case you have pump trouble
Extension sets (if your child has a low profile button)
Syringes
Formula (take a little more than you think you need, just in case)
Bottle of water (for flushing on-the-go)
Accessories (tape, gauze, lubricant)
All of your child's medications
First aid kit
Extra supplies to have on hand:
Feeding bags
Extension set
Syringes
Bottle of water (for flushing on-the-go)
Small (3.4 oz) containers of formula and water to carry on the plane
To take on the plane:
Small (3.4 oz) containers of formula and water
Ice packs/insulated cooler to keep formula cool
Syringes
Low profile button
Extension set
Bring contact info for:
Your doctor/nurse/dietitian
Local children's hospital/urgent care in your travel destination
Your medical supply company
And these might come in handy:
A large carabineer/clip for attaching the enteral pump backpack to carts and chairs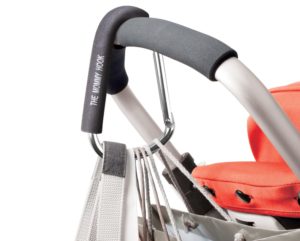 An Oley Ambassador:

Oley Foundation volunteers located  all over the country, who have experienced being on tube feeding at home and on the go
Some special needs-friendly travel destinations:
39 Theme Parks With Special Needs Access Passes
32 Vacation Destinations for Individuals with Special Needs
More resources on traveling with a child on tube feeding:
Feeding Tube Awareness Foundation
The Center for Children with Special Needs 
Special thanks to Meghann L, mommy to George and Miles, for your helpful insight and experience!