This webinar has already taken place.
You can view the webinar recording and find the webinar sildes here.
—
Special Education: Expert and Parent Tips on Advocating for Your Young Child featuring Joanne Lara, MA, CTC Moderate/Severe Education Specialist with personal experiences shared by parents of children in the special education system.
Navigating special education programs can be overwhelming for parents of young children with special needs. This webinar will provide tips on what to ask and how to advocate for your child to help him reach his highest potential.
This webinar will address:
How to know whether or not your child needs special education
Understanding special education, your rights and eligibility
Knowing what services are available and which will work best for your child
What to do if your child is not getting what s/he needs
Tips from parents who have navigated the special needs system
About Joanne Lara, MA, CTC Mod/Severe Education Specialist K-12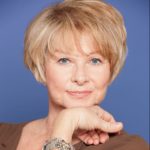 Joanne is the founder of Autism Movement Therapy, Executive Director of Autism Works Now! and author of Autism Movement Therapy Method: Waking up the Brain. She was the autism expert for the Fox show Touch. She is an expert in special education for children and adolescents with multiple disabilities, including autism, cerebral palsy, developmental delay, intellectual disability and more.