How Parenting a Child with Special Needs Makes You a Lifelong Learner
I aced chemistry in high school, but majored in English in college. I read Jane Austen and wrote papers late into the night which often turned into the wee hours of early morning. I took Poetry 101 and fumbled through John Donne. And I loved every minute of it.
So much so that I worked in the publishing industry, running my fingers over new books and whispering nonsense to them like they were children. Later, I taught high school, English of course. I could talk novels and the proper use of a semicolon all day.
None of this prepared me to be a mom.
None of this prepared me to be a mom of a child with special needs who required so much medical intervention in the beginning that I became more nurse than mother.
He was a preemie born with a weirdly obscure syndrome. He didn't come home for three months while we figured out how to help him breathe and eat and sleep. It would require a tracheotomy and later, a g-tube.
You can learn a great deal living in the NICU for three months.
I learned to think in mLs and CCs. I learned the difference between intubation and BiPAP and how to read oxygen stats and heart rates. I learned about the eight-second delay between alarms and nurse assistance. I learned how to change a diaper the size of a tissue. I learned about stomas and suction machines and the very significant differences between light and dark on a brain scan.
And later, when he came home, I learned how to sterilize trach tubes in boiling water and bathe a child who has extra holes in both his stomach and his neck. When he started physical therapy, I learned stretches and massages and assisted rolls and crawls. When he started speech therapy, I learned sign language and how to navigate his electronic speaking device. When he started aquatic therapy, I learned the beautiful freedom from gravity that water brings.
None of this was in the baby books or my English books or the novels and poetry that had formed the substance of my thirty years of existence.
But the great thing about being a parent, especially to a child with special needs, is that it makes you a lifelong learner.
It redirects your attention in all manners and at any given time. It makes a right-brain like me a little more of a lefty. I am a teacher and a writer and a mother and a nurse and a home chef and a physical therapist and a psychologist and a shaper of one very special kid's future. I am a Renaissance woman.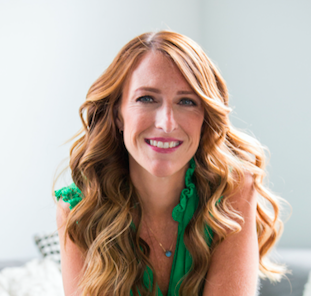 Jamie Sumner is a special needs mom, author and blogger.
Read her blog, The Mom Gene.
Follow her on Facebook.
More articles on raising a child with special needs: