Photo Credit: Nike News
After completing his first half marathon just shy of his two-hour goal, Justin Gallegos signed on as Nike's first professional athlete with cerebral palsy (CP).
Growing up in California, Gallegos began running in high school and struggled with what many with CP and other physical disabilities do: muscle control and coordination. But he never gave up and six years later joined his track club at Oregon University.
When he decided to run the half marathon, he knew he would have to train harder than he had ever trained before. But discipline has been a fundamental part of life for Gallegos. He told Nike, "I've always wanted to work myself up to a full marathon and beyond…Back in November, I decided that this year was going to be when I took that first step."
Nike took notice. A design team began to study Gallegos as he trained. Geng Luo, a senior researcher in biomechanics, analyzed his gait and the kinetics of his stride to design the perfect shoe. And so they did. They created a shoe specifically to meet Gallegos' needs. However, as Luo tells Nike, "the most crucial component for Gallegos is his willpower." And you can see that resolve as you watch him race. You may notice the differences in his gait from other runners. You might see that loose-limbed stride which is characteristic of individuals with CP. However, what keeps you watching, what draws you back, is his face. He is joy and determination in equal measure.
Justin Gallegos may not have met his race time goal, but he is now Nike's first professional athlete with cerebral palsy. He has become a leader in his own right.
Read the full Nike News article here: Using FlyEase Technology, Justin Gallegos is Going the Distance
Watch a video here: Justin Gallegos Nike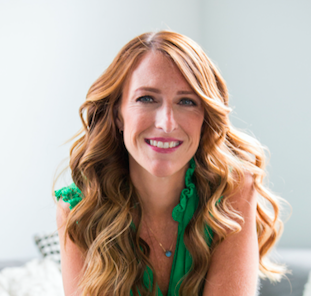 Jamie Sumner is a special needs mom, author and blogger.
Discover her new book, Unbound: Finding Freedom from Unrealistic Expectations of Motherhood.
Read her blog, The Mom Gene.
Follow her on Facebook.
For more Articles on Cerebral Palsy: