When my son started kindergarten this past year, the thing he was most excited about was the bus. It's been a longtime crush. From the time he faced forward in his car seat, he would spot the bright yellow buses out his window and demand I roll down the window so he could get the high-powered whiff of air that comes with their passing.
I was less enthusiastic. Charlie has cerebral palsy with limited mobility that requires him to be in a wheelchair.
The bus lockdown system of his wheelchair seemed questionable at best, too complicated, but also precarious. How could this system of pulleys and levers possibly keep him safe? And what about that goodbye, as the lift cranks up and whisks him away? Would he melt down when I was out of sight? More importantly, would they tell me if he did? Because Charlie is mostly nonverbal, it's often up to his aides to relay information back to me about his day. The bus might as well be a capsule in outer space for all the communication I would get from there.
Then I met "the bus ladies" and my heart settled.
Sherry, the driver, and Debbie, her assistant, were confident, calm, caring—the power Cs of childcare. In their leggings and t-shirts and easy smiles, they welcomed Charlie into their world, creating a portable home that was safe and familiar. On rainy days they brought umbrellas and draped him in extra rain jackets. When the mornings turned frigid, Debbie would wrap a fleece blanket the color of the ocean over his lap. Once, when the lift broke and Sherry and I were wrestling the wheelchair off the back, Debbie carried Charlie down the stairs as gently as if her were her own forty-five pound kindergartener.
Charlie's little brother and sister walked also accompanied us to the driveway to wait for the bus every morning. They ingratiated themselves with the bus ladies as twin four-year-olds will do. They were enamored with the bus, which always had lollipops on offer and arrived decked out for every holiday. For Halloween, they decorated the inside with pumpkin lights and autumn leaves. For Valentine's Day, X-O-X-O streamers and pink tinsel. For Easter, pastel eggs and huge fluffy bunnies. Even St. Patrick's Day earned us garlands of shiny four leaf clovers. The bus ladies were regularly scheduled superheroes appearing at the end of our driveway twice a day come rain or shine. And as the bus came to a halt, Charlie smiled every time that whoosh of air hit him.
Hundreds of men and women were taking those extra minutes to make these children feel protected and secure, physically and emotionally.
Occasionally, as I watched the bus pull away down the street with Charlie waving from his seat on high, I thought to myself, "I can't believe our luck." We had won the bus lottery. I imagined the dismal interiors of other buses on other routes that didn't have the magic we shared. And then Charlie stumbled upon a series of videos on YouTube. They were home movies of kids being sent off to school on their special needs bus. He would watch these thirty second clips over and over again. And he would wave every time the parents waved. And clap every time the parents clapped. All over the world, children were being greeted and buckled in and cherished and cheered on by their bus drivers. Hundreds of men and women were taking those extra minutes to make these children feel protected and secure, physically and emotionally.
These stories are many, not few. For these drivers, carrying our children is not just a job. It's a way to love the community. After the twentieth video, I learned something: Charlie experience with his bus isn't just luck. It's the norm. And isn't that something special?
Click here to read this article in Spanish.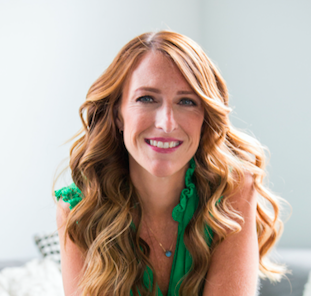 Jamie Sumner is a special needs mom and author.
Discover her new book, Roll with It.
Follow her on Facebook.