The beginning-of-the-school-year-honeymoon-period is now over, and your child is settling into the school year. Perhaps you're noticing that your child is struggling with word problems, identifying letters, remembering the sounds letters make, or writing. Perhaps your child's teacher is pointing out to you that he is struggling to sit in his seat, finish work in class, interact with his peers. So now what? What do you do with this information?
If you're making these realizations now, you may want more information about your child's strengths and weaknesses, and possibly gain a support plan in school. In essence, you may be ready to seek an evaluation. The next question is what kind? Who can provide an evaluation for my child? What information do I want to gain from this evaluation? So, where do you begin?
Seeking a Psychological Evaluation for Your Child
Step One: Speak to your child's teacher and gain feedback regarding your child's performance academically, socially, emotionally and behaviorally? What are academic strengths and weaknesses?
Step Two: Decide if you would like for your school's Child Study Team to perform the psychological evaluation vs. seeking an independent evaluation.
Before you make that decision, you need to answer the question: what's the difference between the evaluation and report you would gain from your Child Study Team vs. one gained from an outside professional? Well, there are several and here is a summary to help you when you make this decision.
The Psychological Evaluation through your Child Study Team
The Psychological evaluation completed by your school should consist of a standardized test, such as the Wechsler Intelligence Scales, an observation, and a student interview.
In the end, you will gain a report that provides an IQ of your child's cognitive/intellectual performance, a summary of a classroom observation, and information about your child's interests, preferences, and reported academic strengths and weaknesses. Please note that the School Psychologist is not permitted to provide any diagnoses, if relevant, within this report.
This information will be used to compare to the results of the Educational Evaluation that is completed by the Child Study Team Learning Specialist in order to determine if there is a learning disability that is negatively impacting your child's ability to perform academically.
The School Based via the Private/Independent Psychological Evaluation
If you are seeking an independent psychological evaluation, that means that you are working with a Clinical Psychologist, privately, to provide you with an evaluation and report. The Clinical Psychologist has the ability to administer additional tests in order to answer questions you may have as a parent, or to gain more specific information about your child's intellectual and academic skills.
Being a School and Clinical Psychologist, when I perform a private psychological evaluation, I also administer an achievement test and executive functioning testing, as well as look at anxiety, attention, learning, and memory. All of this information creates a learning profile that indicates your child's learning style, strengths and weaknesses.
This report is comprehensive and offers information about learning style that the School Psychologist's report does not contain. That is, is your child a visual spatial learner; an auditory learner? A hands on learner? With this information in mind, the recommendations in the report can then be geared towards the best way to teach new information to the student that is in line with the way he naturally takes it in.
Pros & Cons
So, what are some of the major pros and cons of a Child Study Team (CST) generated psychological evaluation vs. a private/independent one?
PROS

CONS

CST Evaluation

The psychological evaluation completed by your School Psychologist will not incur any cost to you.

Each report does not integrate the data from the other reports
No diagnosis

Private Evaluation

You are able to gain a diagnosis
You can gain an understanding of your child's learning profile and learning style

You will be required to pay for this evaluation either through an in network or out of network Clinical Psychologist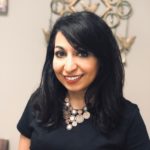 Dr. Liz Matheis is a licensed Clinical Psychologist and certified School Psychologist who specializes in working with children with ADHD, Anxiety, Autism, Learning Disabilities, and behavioral struggles. She is also mom to three children, one with special needs. Her practice, Psychological and Education Consulting, is located in Livingston, New Jersey.