How to Choose the Right Handicap Accessible Vehicle For Your Family
We held out as long as we could. We drove our Honda Odyssey into the ground—until rain seeped into the cracked headlights and the engine sputtered and, most importantly, our son grew too big to be safely lifted out of his wheelchair and into the car seat.
The handicap accessible vehicle is an investment – of time, energy and money. But if you do it right, it also becomes an investment in your child's future and freedom. Here are some tips to consider as you begin your search for the right vehicle for your family.
1. Ask the Experts on Your Child
Our seven-year-old son, Charlie, has cerebral palsy and uses a wheelchair. When it came time to look into a new vehicle, the first people we asked were his therapists. We wanted his physical and occupational therapists to weigh in on what they thought would be the best fit for him. Their understanding of his gross and fine motor skills were equal to or greater than ours and so they helped us discern whether we would need a special safety harness on the car seat and whether he would be able to help us get him in and out of his seat. They also offered insight as to whether he would need to go to a power chair or stay in his manual chair for the future, which plays a significant factor into what kind of assistance we would require in the van.
2. Ask the Experts on Handicap Accessible Vehicles
Once we knew what his therapists felt were Charlie's strengths and needs, we turned to an accessible vehicle company. These companies specialize in outfitting vehicles with the specific requirements for each disabled individual. In our case, we turned to MobilityWorks. We brought Charlie in on a cold day in January and met with a consultant who assessed him similarly to his therapists. We trialed out several different arrangements, including vans with rear entry and side entry for the wheelchair to be locked in place and serve as the seat. We also trialed a van with an automatic passenger seat the comes out and lowers to wheelchair height for easy transfer. No amount of research can give you the same insight as actually seeing your child in these different seat configurations.
3. Know Your Budget
Handicap accessible vehicles aren't cheap and most insurance companies will not cover them. Vehicle conversions (adapting regular vehicles with lifts or other installations) can run anywhere from $10,000 up. And new, already outfitted vehicles can cost up to $90,000. Once we determined what we would need for Charlie, we researched used vehicles that had already been adapted. However, in our case, those were few and far between. We happened to luck out on the day of Charlie's consultation at MobilityWorks, as someone had just traded in the type of vehicle we were searching for. But if you can't find what you need within your budget, know that there are grants available based on your location.
4. Look to the Future
We've all heard, "There's no crystal ball," when it comes to our child's diagnosis and progress. However, it's important to look ahead to what you think he or she might need five or seven years down the line when you are considering investing in an handicap accessible vehicle. For us, that meant trying to ascertain whether Charlie would, in fact, be in a power chair in a few years. If so, we would need a van with lockdown capabilities so he could use that chair as his seat. If he was to remain in his manual chair, we needed to anticipate how heavy he would be and, if he could not help transfer himself, how we could safely move him from wheelchair to seat. In the end, we went with a van that had a seat similar to the BraunAbility Turny Evo that would allow us to move him from his manual wheelchair to this seat.
A few other things to consider:
Who else will be riding in the vehicle? How many seats will you need to carry passengers and how much space will you need for medical equipment? The vehicle must be functional for the whole family. Also, consider where you park. The side entry ramp, or transfer seat, will be unusable if you plan to load your child while parked in the garage.
If I could leave you with one last piece of advice, it's this: as you approach this decision, remember that you know your child and your family's needs best of all. Whatever you choose, this vehicle will provide more independence, not just for your child, but for your whole family.
For a list of the best wheelchair vans of 2020, click here.
---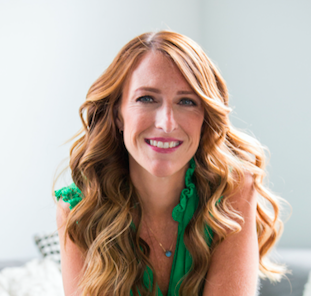 Jamie Sumner is a special needs mom, author and blogger.
Discover her new book, Unbound: Finding Freedom from Unrealistic Expectations of Motherhood.
Read her blog, The Mom Gene.
Follow her on Facebook.