Looking for some fun social distancing activities for fall? You aren't alone! 
Evening is catching up with the day at 5:45 p.m., 5:38 p.m., 5:24 p.m. Earlier and earlier we catch ourselves in dusk and then dark. We grab for scarves and sweaters as the breeze turns cool. Autumn has arrived. So many things feel familiar: The crock pot. The favorite jacket. The pumpkin candle. And yet so many things feel odd: the absence of traditional sports, the absence of traditional school, the absence of street festivals and tailgates and hay rides and trick or treating.
But fall is still fall. It's still a wonderful time of year to celebrate all that we have overcome these past six months in quarantine, especially if you are parenting a child with special needs. You deserve to feel festive in any way you can.
Six safe & fun social distancing activities for fall:
1. Pumpkin Patch
Yes, they are still open and yes they want you to visit! Carving pumpkins is a time-honored tradition that can be done in the safety of your own home, mask-free. But foraging for those pumpkins is half the fun and the farmers need our business as much as we need their local produce. For that reason, many pumpkin patches are up and running. Call ahead to reserve a time slot. Bring your own tote to carry those gourds. Inquire about corn mazes, animal petting zoos and pony rides – and all the other amenities that are typically offered – to see what is available. And if you need a great recipe for leftovers, this baked stuffed pumpkin from Country Living is excellent.
2. The Zoo
With the cooler weather, this is a wonderful time to visit the zoo. The animals are often out and about now that the heat has abated and the foliage in the parks along is worth the trip. While "Boo at the Zoo" and other Halloween festivities might be put on hold, many zoos are still operating by appointment only to limit capacity with priority going to zoo members. So if you have a membership to your local zoo, reserve your slot and enjoy some time outdoors with the wildlife.
3. Backyard Camping
Don't want to risk the crowds at the zoo or the pumpkin patch? Consider a camping trip…to the backyard. Pitch a tent, light up the fire pit, grill hot dogs, make s'mores and watch the stars. Practice your ghost-story telling abilities and flashlight puppet shows and enjoy the vacation away from home that requires zero travel.
4. Color Walk
These scavenger hunts for color out in nature are one of the best roaming, wandering explorations you can do with all the fall foliage out in full show. Simply use the R.O.Y.G.B.I.V. color spectrum as a map and follow it wherever it may lead. Golden mums. Russet sumacs. Indigo asters. The blue-speckled tongue of a wandering dog. It's all there for the finding. Take your phone or paper and crayons and capture each one to make a collage.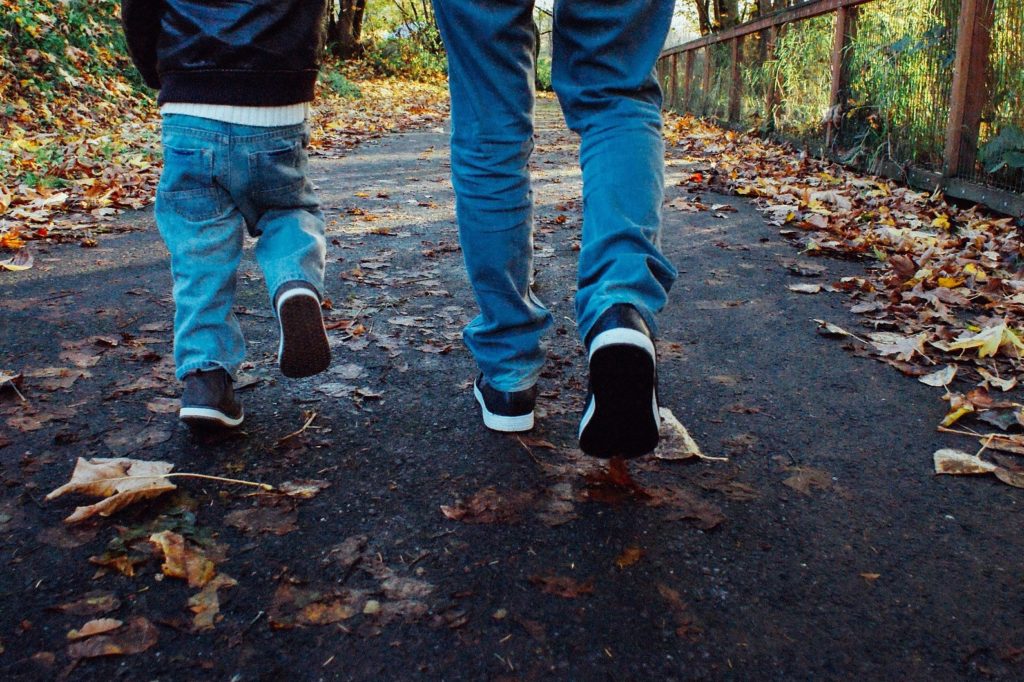 5. Driveway Tailgate
Missing football and all your favorite tailgate recipes? Get the neighbors involved and host a socially-distancing tailgate in the driveway. Fix the crock pot of chili and the special chip dip. Wear team colors. Wave hi to the neighbors and toast them from afar. Then set up a screen and projector like you would a backyard movie night and watch your favorite team go on to (hopeful) victory. It gets you outside. It gives you that community feel. But you don't have to worry about crowds, public restrooms and parking. A win all around.
6. Sunday Drive
The classic Sunday drive is a time-honored tradition in our family. In that golden light of early afternoon, we pile in the minivan and take to the countryside. We search the hills for the best colors, like patchwork quilts. We roll down the windows despite the chill, and put on the perfect fall favorite playlist. It's a relaxing activity for the whole family and we come home feeling like explorers returning from a new world.
Whatever you choose to do, I hope you find that special glow that comes with the early nights and clear days of autumn. May you be festive, start new traditions and remake old ones to suite our new times.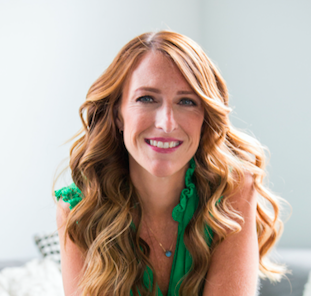 Jamie Sumner is a special needs mom, author and blogger.
Read her blog, The Mom Gene.
Follow her on Facebook.