This new law will increase airplane lavatory accessibility for those with disabilities. Here's how you can help.
On March 18th, 2022 The U.S. Department of Transportation announced a proposed rule to increase access to lavatories on single-aisle airplanes for people with disabilities. The law would require each airplane to include one bathroom that is accessible to someone with a disability such as a wheelchair-user or someone requiring an aide to help with toileting.
This is no small thing.
In 2018, my family prepared to travel home from a vacation in Colorado. When the direct flight was canceled with no other flights that day, we did what all desperate people with no other option do – bunkered down in a grim airport hotel and made the best of it until we could catch an early morning flight the following day. No big deal, right? A fact universal to flying is that it will be a hassle. It's part of the gamble you take with travel. You win some, you lose some (sleep). However, for my son Charlie who has cerebral palsy and travels with a wheelchair, it is more than a hassle. It's a matter of quality of life.
We always fly direct if possible, due to the labor-intense loading and unloading of his wheelchair which they stow below the plane during travel. Inevitably, we are the last to leave, standing awkwardly with him in our arms while everyone else passes by and we wait on the jet bridge for the airline personal to finally, finally bring up his chair. On that trip in particular, they lost a piece – an armrest. To lose your bag is one thing, you're out a few sets of clothes, but to lose something that facilitates your everyday comfort and maneuverability is a different matter. You cannot make a Target run for wheelchair parts.
My son also requires diapers for toileting. Anyone who has traveled with a small child understands the nearly impossible task of changing a diaper in an airplane bathroom. Charlie is ten now. His privacy is of utmost value. That mid-flight diaper change has now become impossible. It simply cannot be done. This sets a limit on length of flights, which sets a limit on where we can go, which sets a limit on his life. And that is unacceptable.
In an interview, Pete Buttigieg, the Secretary of Transportation, said "Far too often, travelers with disabilities don't have the opportunity to fly to their destinations because they can't access the lavatories on most airplanes." He went on to comment that the newly proposed rule, "would make airplane lavatories more accessible for passengers with disabilities, and bring us one step closer to the day when air travel is possible for everyone."
We can all help to make this rule a reality. The Department of Transportation is encouraging everyone to voice their support. Here's a list of ways you can expedite the passage of new rule.
Airline travel is never simple. But for those with disabilities, it is almost unmanageable. This new rule could make it a little easier.
---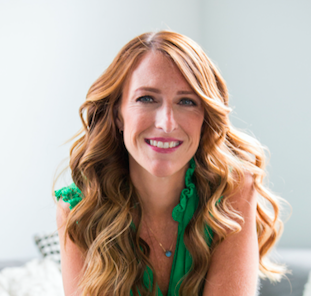 Jamie Sumner is a special needs mom and author.
Jamie-Sumner.com
Author of the middle-grade novels: