The ICD-9 to ICD-10 conversion took effect on October 1st, 2015. See these 100 common ICD-9 to ICD-10 Diagnosis Code Conversions for Home Health Agencies. Click on the images below for a full-page jpeg, or scroll below for a high-resolution printable PDF.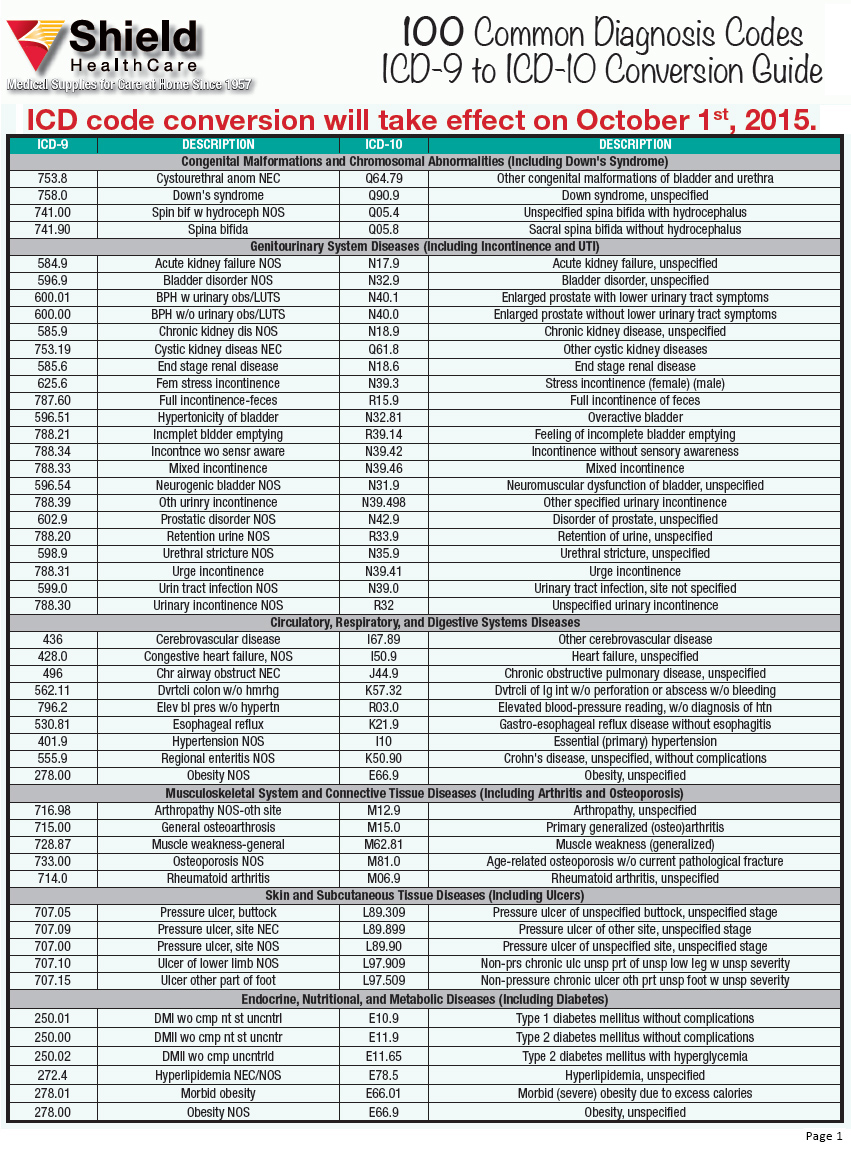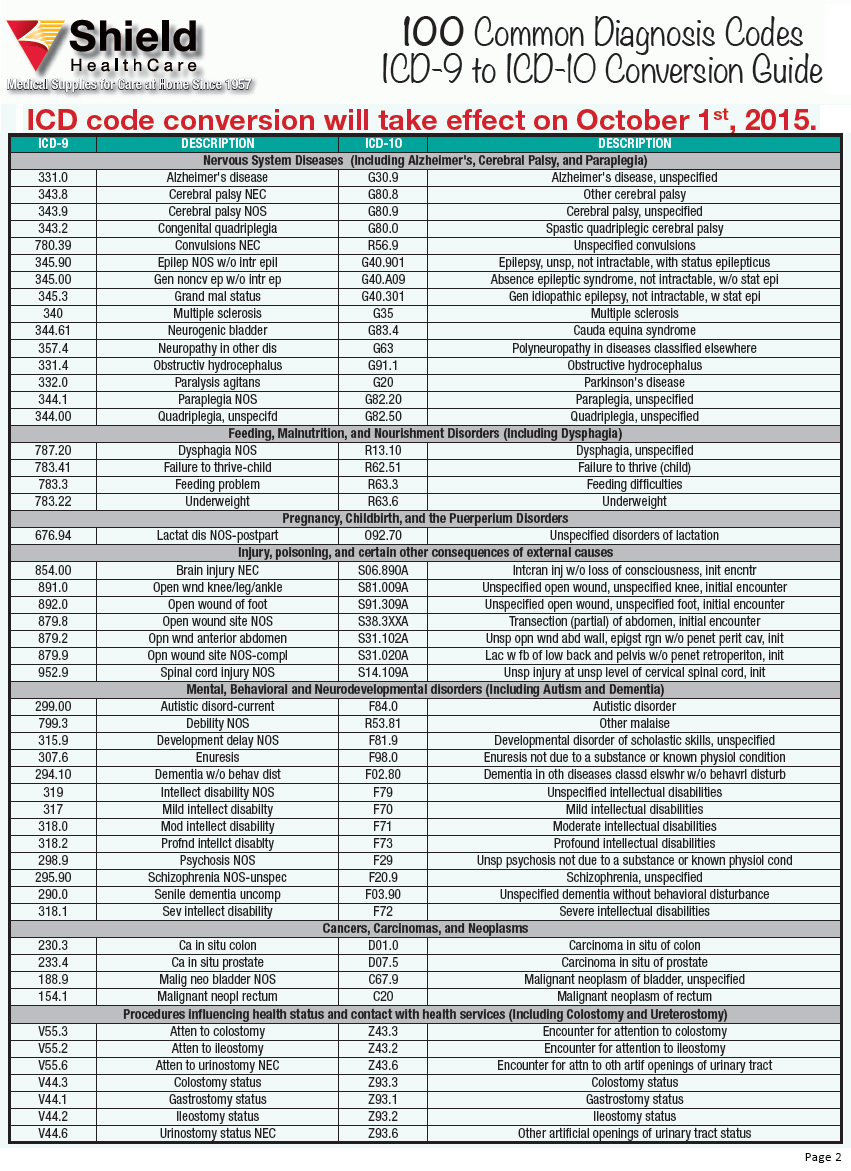 Printable ICD-9 to ICD-10 Conversion Guide
Ask your local Shield HealthCare representative for a printed copy of our guide, or click here for a high-resolution PDF: ICD-9 to ICD-10 Conversion Guide.
For more information about Shield HealthCare's transition to ICD-10, visit: ICD-9 to ICD-10 Transition: What You Need To Know
Click here for ICD-10 Frequently Asked Questions.
For the latest CMS updates on the ICD-9/ICD-10 transition, visit: https://www.cms.gov/Medicare/Coding/ICD10/index.html.
Click here to use the ICD-10 code lookup tool on CMS.gov.
In the above tables, you'll find ICD codes related to:
Congenital Malformations and Chromosomal Abnormalities (Including Down's Syndrome)
Genitourinary System Diseases (Including Incontinence and UTI)
Circulatory, Respiratory, and Digestive Systems Diseases
Musculoskeletal System and Connective Tissue Diseases (Including Arthritis and Osteoporosis)
Skin and Subcutaneous Tissue Diseases (Including Ulcers)
Endocrine, Nutritional, and Metabolic Diseases (Including Diabetes)
Nervous System Diseases (Including Alzheimer's, Cerebral Palsy, and Paraplegia)
Feeding, Malnutrition, and Nourishment Disorders (Including Dysphagia)
Pregnancy, Childbirth, and the Puerperium Disorders
Injury, poisoning, and certain other consequences of external causes
Mental, Behavioral and Neurodevelopmental disorders (Including Autism and Dementia)
Cancers, Carcinomas, and Neoplasms
Procedures influencing health status and contact with health services (Including Colostomy and Ureterostomy)
For more information, see related articles and resources here:
Shield HealthCare | Medical Supplies For Care At Home Since 1957