This free course has already taken place. Contact your local Shield HealthCare representative about scheduling this course as an in-service in your facility.
Click here to find our current available course in our Healthcare Professionals Community.
---
Infection Control in Healthcare
Healthcare-associated infections (HAI) are infections that get transmitted to patients who are receiving medical or surgical treatment, and they take the lives of more than 100,000 patients each year. Through the adoption of evidence-based best practices, many HAIs are preventable. In this Shield HealthCare University course on Safe Work Practices for Infection Control in Healthcare, you'll learn best practices to prevent the spread of organisms and better protect patients, visitors and healthcare professionals.
Free Online Course Overview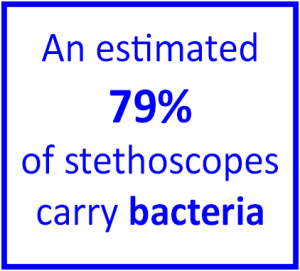 This interactive video training will provide healthcare professionals with an understanding of infection control measures and policies that have been mandated by OSHA, the CDC and NIOSH (the National Institute for Occupational Health and Safety). This course offers thirty minutes of free continuing education credit.
Objectives
After completing this course, the learner should be able to:
Explain the importance of performing proper hand hygiene.
Describe and properly perform the different hand hygiene methods.
Perform appropriate fingernail care.
Describe the appropriate use of personal protective equipment.
Demonstrate how to remove personal protective equipment properly.
Who Should Take this Course
We encourage all healthcare professionals who come into contact with patients to take this course. HAIs affect patients and healthcare professionals in multiple settings, including:
Acute care hospitals
Physicians' offices
Healthcare clinics
Home health agencies
Nursing homes
Rehabilitation facilities
How to Take This Course
Click on the button below to create an account at www.medcomrn.com/shieldhealthcare. Once you're logged in, you will see the course listed in the center of the page. Click on the course link to begin. You can watch the whole video at once by clicking on an icon in the middle of the screen, or take the course chapter by chapter using the left-hand navigation.
You may take the course test and receive your CE credit certificate immediately after completing the video presentation. Once you've created an account, you can use that login to take all other Shield-U courses that will be released this year! A history of completed courses will be kept for your convenience in your account.
Continuing Education Credit
0.5 contact hour of Continuing Nursing Education credit is provided by Medcom/Trainex, which is accredited as a provider of continuing education in nursing by the American Nurses Credentialing Center's Commission on Accreditation*, the California Board of Registered Nursing (provider number CEP 9888), and the Florida Board of Nursing (provider # 50-1285).