November is Bladder Health Awareness Month and Bladder Health Week is 11/10-16. This month, the National Association for Continence is encouraging everyone to "Get Smart, Get Active and Get Bold," when it comes to bladder health.
How can you participate this week? Start with education. The infographic below has several facts about incontinence of which you may not be aware: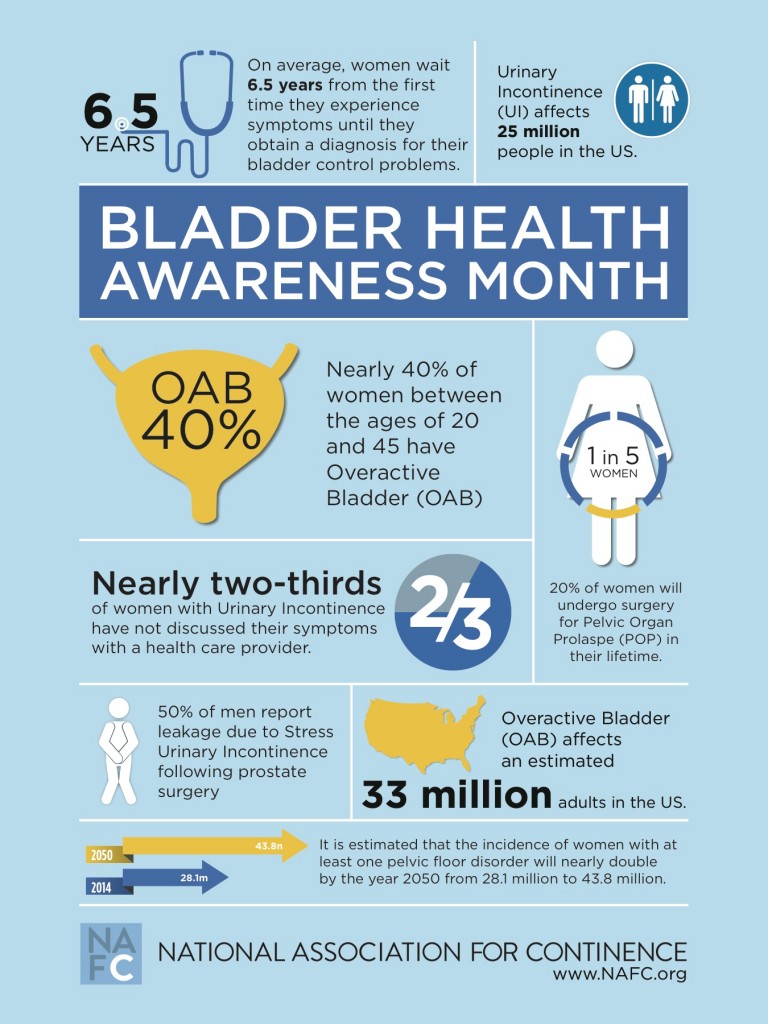 As for getting active: did you know incontinence is not a diagnosis on its own? Rather, it's a symptom of a health issue, and many health issues can be managed. Our article, Understanding the Diagnosis Behind Incontinence, can help readers become more active in managing their incontinence.
And "Get Bold" means becoming an advocate. If you are a caregiver, don't settle for solutions to an incontinence issue that barely work. Once the reasons behind incontinence are understood, the understanding of what products and practices are appropriate becomes clearer.
We at Shield HealthCare want to support everyone in their quest for great bladder health.
This article was written by a contributing author at Shield HealthCare.