The American Cancer Society is marking the 37th annual Great American Smokeout on November 15, 2012 by encouraging smokers to use this day to make a plan to quit or to plan in advance and quit smoking that day. By participating, smokers will be taking an important step toward a healthier life. A big move that can lead to reducing cancer risk.
Quitting smoking is not easy, but it can be done. For the best chance of quitting successfully, you need to know what you're up against, what your options are and where to go for help.
By calling the American Cancer Society Quitline at 1-800-227-2345, people who plan to quit will be able to speak with a trained counselor and receive free, confidential counseling. Studies have found that Quitline can more than double a person's chances of successfully quitting tobacco. Callers to Quitline can be connected with smoking cessation resources in their communities, social support groups, internet resources and medication assistance referrals. Since its inception in 2000, Quitline has provided counseling support to more than 380,000 smokers.
Additional resources: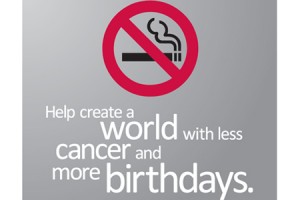 Shield HealthCare | Medical Supplies For Care At Home Since 1957