Stay tuned to our upcoming events with the Shield HealthCare monthly newsletter! This April we are recognizing:

Irritable Bowel Syndrome (IBS) Awareness Month

Shield HealthCare understands how important gastrointestinal health is to the ostomy community. IBS is one of the most common disorders seen by doctors, affecting people of all ages – even children. Although there is no cure, many people successfully control IBS by managing their diet, lifestyle and stress.  Click here to read more.
National Autism Awareness Month

April is National Autism Awareness Month, and Shield HealthCare proudly supports the autism community. There is no known single cause for autism, but increased awareness can make a difference. While many individuals with Autism experience difficulty with social interaction and behavior, their many unique talents and gifts enrich our communities.  Click here to read more.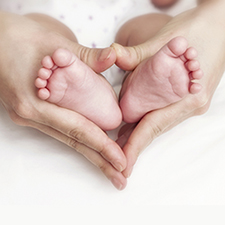 Something NEW at Shield HealthCare…

We now offer breast pumps and breast pump accessories!  With over 55 years of home medical supply expertise and reliable delivery, Shield HealthCare is happy to expand our line to fulfill the needs of breastfeeding moms. See the latest news on Affordable Care Act (ACA) health care benefits for women:  Click here to read more.
Have you visited Shield HealthCare's Facebook page? Like us on Facebook for the latest news, event invitations, advice from our Registered Dietitians and much more. Visit us at Facebook.com/ShieldHealthCare today.
Sign Up For Our Monthly Newsletter
To sign up for our monthly newsletter, simply look for the "Get Updates from Shield HealthCare" subscription box in the upper right corner of any Community page, type in your email address and enjoy receiving our newsletter at the beginning of each month!
Shield HealthCare | Medical Supplies For Care At Home Since 1957