Small Steps, Big Changes
Almost 25 years ago, Shield HealthCare's Spinal Cord Injury Lifestyle Specialist Aaron Baker – a former professional motocross athlete – suffered a spinal cord injury that nearly took his mobility. Aaron not only learned to walk again, but he has biked across the U.S. twice and trained to be on the U.S. Paralympic team for para-cycling. Aaron also walked 20 miles across Mojave Desert in a documentary released last year. On January 17, 2023, he joined Tamron Hall on the Daytime Emmy Award-Winning Tamron Hall Show in the episode "Small Steps, Big Changes" with his mother, Laquita Dian, to talk about his remarkable recovery.
Watch Aaron talk about his recovery on the Tamron Hall Show here!
Aaron's transformational biography about recovery from Spinal Cord Injury has also topped the Amazon's Best Seller List as:
#1 in Personal Transformation & Spirituality
#3 in Motivational
#3 in Action Sports
#3 in Extreme Sports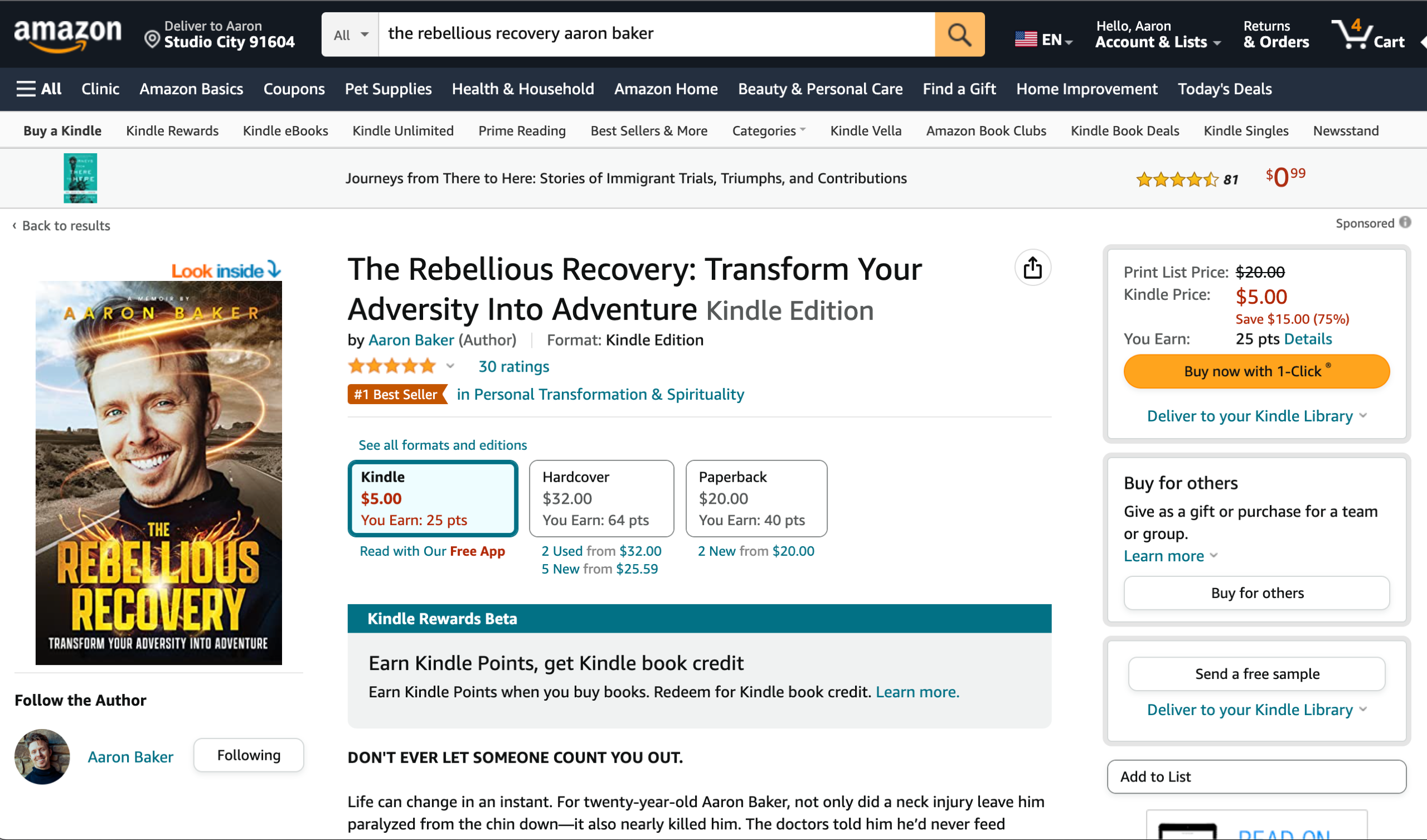 Aaron's memoir, The Rebellious Recovery, is a detailed account of his life before and after a spinal cord injury. Learn more about it here:
Congratulations, Aaron!