When the transition is completed on all enteral devices, the ENFit connector system will help to prevent enteral misconnections. Until syringes and feeding tubes are updated with the ENFit connection, a transitional connector will be included with your enteral pump feeding sets so that you can use them with the current syringes and feeding tubes. You will need to know how to use the Infinity Pump ENFit Transitional Connector.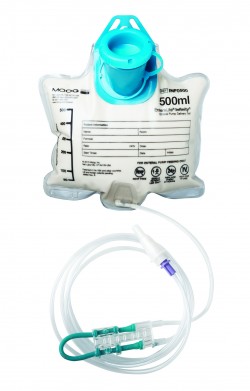 Follow these tips to ensure a secure connection between the purple ENFit connector and the white ENFit transitional connector:
Tip 1: Your Infinity feeding set comes with the white transitional connector already pre-attached to the end. Take care not to loosen the white transitional connector when removing the feeding set from the packaging.

Tip 2: Before using the Infinity feeding set, tighten the connection between the white transitional stepped connector (A) and the purple ENFit connector.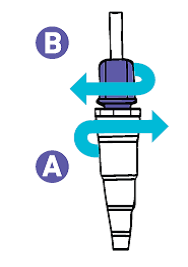 Tip 3: When inserting the white transitional connector (A) into a feeding tube or extension set port (C), push it in and twist a quarter to a half turn. Always twist clockwise.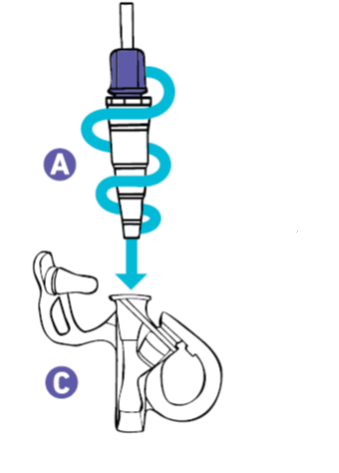 Note: Cleaning and drying all components may help provide a more secure connection.
For more information on ENFit, visit StayConnected 2015  for frequently asked questions and the latest updates on this initiative.