The natural antioxidants in fruits and vegetables help keep your body's immune system working at its best. Consume at least the recommended 5 servings a day of fruits and veggies to give your body a strong defense against illness. Wash your hands regularly and stay physically active to round out your flu-fighting arsenal.
Add these easy ideas for seasonal fruits and veggies to your flu prevention toolbox this season.
Fall Fruits
Apples: Add fresh, chopped apples to grain-based or green salads. For a simple weeknight dinner, sauté apples and onions with a few tablespoons of apple juice and a sprinkle of brown sugar and pair with grilled pork chops.
Cranberries: Use traditional cranberry sauce as a sandwich spread or chutney (just add nuts and chopped apples) for roasted or grilled meats. Try roasted cranberries with fall vegetables like butternut or acorn squash for a colorful side dish.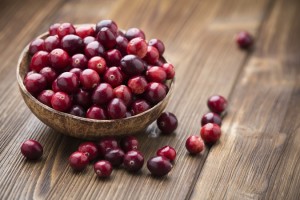 Fall Greens
Brussels Sprouts: Caramelize them by roasting on high heat in the oven with olive oil, garlic, salt and pepper. Serve with crispy pancetta and roasted root vegetables like carrots or beets.
Chicories: Use endive and radicchio to perk up a bagged salad for extra crunch. Endive leaves make good scoops for hummus, salsa or tzatiki dip. Sauté escarole in olive oil with garlic and red pepper just like you would sauté spinach.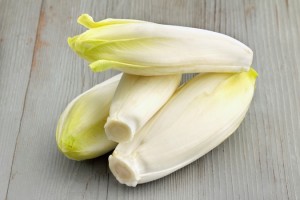 Fall & Winter Squash
Butternut squash: Purée roasted* butternut squash cubes with 2 to 4 cups of vegetable stock (depending on size of squash), 1 tablespoon of curry and fresh lime juice. Bring to a boil and serve with a dollop of plain yogurt.
Acorn squash: Cut roasted acorn squash into thin wedges and roast with olive oil, salt and pepper. Mix a fall salad of field greens, sliced apples and toasted pumpkin seeds with a basic store-bought vinaigrette. Top with warm acorn squash wedges.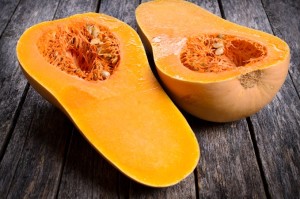 *How to roast fall and winter squash:
Preheat oven to 400 degrees Fahrenheit.
Cut the squash into cubes and toss with olive oil. Season as desired. Arrange squash cubes on a baking sheet.
Roast in the preheated oven until squash is tender and lightly browned, 25 to 30 minutes.
Reference