Updated February 19, 2020
Although there is no specific diet for inflammation, you can reduce inflammation in your body by eating more foods with anti-inflammatory properties and less of the foods that are considered pro-inflammatory.
What is Inflammation?
Inflammation is your body's way of fending off invaders and protecting itself. This response helps deal with infection and injury. The trouble starts when the insult is persistent and the inflammatory response continues indefinitely, causing chronic inflammation.
Chronic inflammation is like a silent enemy, wreaking havoc throughout your body without you really being aware of it. Your doctor may be able to diagnose it by checking something called erythrocyte sedimentation rate (ESR) or C-reactive protein (CRP). These tests may not detect inflammation until it gets worse, though. And what's more, they don't reveal the cause of the problem.
In other words, you may live in an oblivious, chronic inflammatory state until symptoms show up. By this time you may have already developed a chronic illness, such as diabetes, heart disease or certain cancers. Most Americans consume a diet that is more pro-inflammatory than anti-inflammatory. It's true that other factors, such as environment and heredity, affect your risk of developing inflammation and disease. But you can take control and reduce the risk by eating a healthy diet, which includes foods with anti-inflammatory properties.
How to Reduce Inflammation with Nutrition:
Calories
Eating too much can contribute to inflammation. Particularly when coupled with a sedentary lifestyle, excess calorie intake causes your body to develop more fat cells, or adipocytes. Fat cells excrete pro-inflammatory compounds and the more of these cells you have, the more inflammation you'll have.
By contrast, eating fewer calories with adequate nutrient intake has anti-inflammatory effects. Eating less helps to lower insulin resistance and blood sugar, and reduces oxidative stress. Consume smaller portions, eat more slowly and be mindful during meals to help keep cortisol levels in check, and reduce inflammation.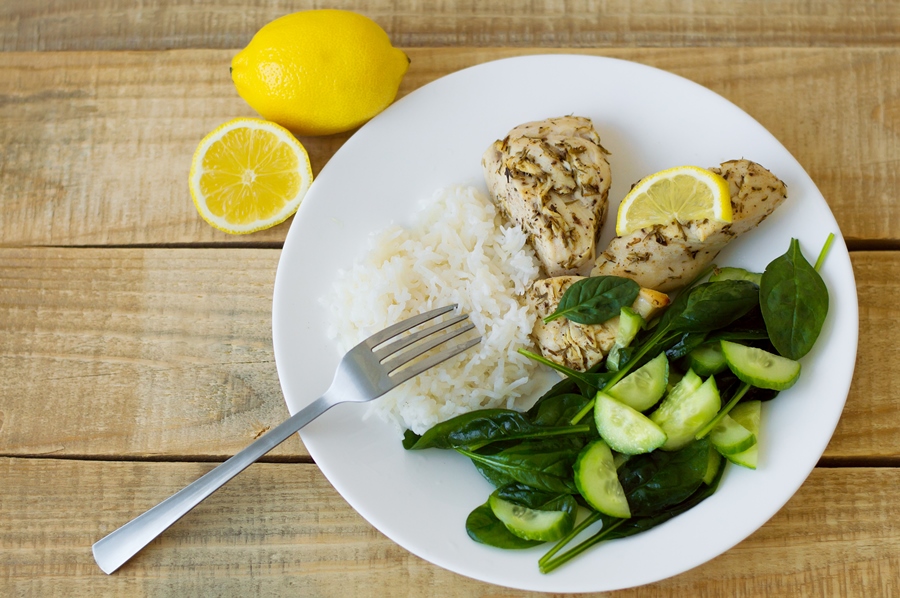 Carbohydrates
Eat more: Whole grains, fruits and vegetables.
Whole grains that have not been refined, cracked or crushed still have the bran, germ and endosperm intact and therefore, have more nutrients. Go for foods that contain whole buckwheat, barley, rye and wild rice.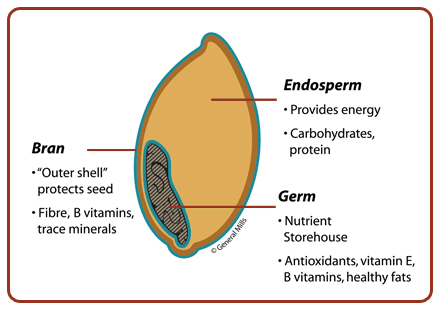 Fruits and veggies are low in calories and high in nutrients, such as fiber, vitamins, minerals and polyphenols (plant compounds that impart color and anti-inflammatory properties). Up to two thirds of your total food intake should be made up of fruits and vegetables to fight inflammation. Do they need to be organic? According to a meta-analysis reported in the British Journal of Nutrition, organic produce is more anti-inflammatory than conventional fare.
Eat less: Refined carbs and added sugars.
These are in most packaged snacks (chips, crackers, cookies), desserts, white bread and other foods made with white flour. Regularly consuming this type of carbohydrate can over-stimulate the insulin response, leading to pro-inflammatory compounds, such as arachidonic acid.
Fats
Eat more: Omega-3 fatty acids.
These fats fight against inflammation by reducing arachidonic acid production. They also help to generate anti-inflammatory compounds, such as resolvins.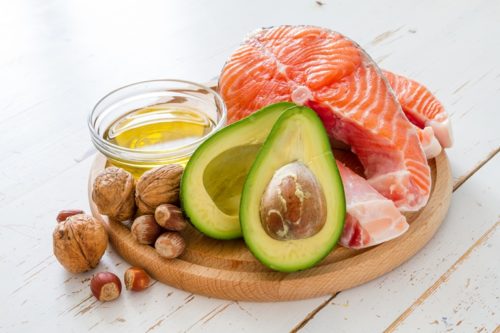 Find omega-3 fatty acids in:
Flax or chia seeds, Canola oil, Hemp oil, Walnuts
Cold-water fatty fish (salmon, mackerel, tuna, herring, sardines)
Fish oil, Krill oil, Seaweed
If you're not a fish eater, supplement with fish oil in liquid or capsule form.
Eat less: Omega-6 fatty acids and avoid trans-fats.
These are transformed into pro-inflammatory compounds in your body. The more you consume, the greater the levels of inflammation in your body. You'll find omega-6 fatty acids in oils derived from corn, soybean, sunflower, safflower, peanut, or cottonseed; full fat meat and full fat dairy. Avoid trans-fats altogether by steering clear of foods with partially hydrogenated oils in the ingredients list.
Proteins
Eat more: Plant-based foods.
Try soy in the form of edamame, tofu or tempeh. Soy intake has been shown to reduce markers of inflammation in the blood. If you eat animal protein, include fish and lean meats with higher ratios of healthy fats. That means fresh water fatty fish, such as salmon, mackerel, halibut, sardines and herring. Choose meats from grass-fed, or naturally grazing cattle for higher levels of omega-3 fats. Should you go organic? You'll find higher levels of healthy fats in organic meats and dairy than in conventional versions.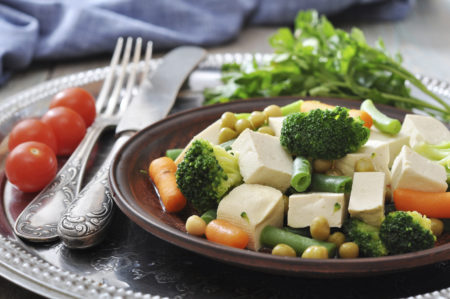 Eat less: Animal protein.
Animal protein contains more omega-6 fats that are considered pro-inflammatory.
Even if you choose good sources of animal protein, such as those above, cook with care. Overdone or charred meats are associated with higher cancer risk.
Beverages
Drink more: Green and White Tea.
Although black tea is a good choice, green and white varieties may pack the most anti-inflammatory punch. Infusing tea leaves in near-boiling water relseases anti-inflammatory compounds, such as antioxidants and polyphenols. Reach for organic tea to avoid toxins and pesticides that may be found in conventional teas.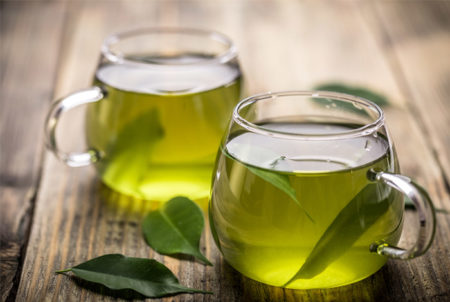 Drink Less: Alcohol (Drink in moderation).
Moderation means 1 drink for women and 2 drinks for men (one drink = 12 ounces of beer, 5 ounces of wine or 1.5 ounces of liquor). Moderate alcohol intake has been shown to reduce markers of inflammation in the blood.
Spices and Herbs
Use more: Ginger and Turmeric.
Include herbs and spices in cooking as often as possible to reap the anti-inflammatory benefits. Ginger and turmeric have been studied the most, but garlic, cayenne and oregano are also beneficial.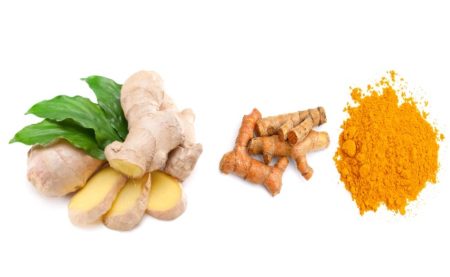 References:
Ricker MA, Haas WC. Anti-Inflammatory Diet in Clinical Practice: A Review. Nutrition in Clinical Practice. 2017;32(3):318-325.
More Articles on Nutrition: