Formula manufacturers are using Tetra Pak ® containers for enteral formulas instead of cans. With these changes, you may have questions about how best to store and use these products. The following information is gathered from formula manufacturers.
Storing Tetra Pak® Containers at Home:
In order to prevent damage to the container, here are suggestions for Tetra Pak® storage:
Store unopened at a temperature between 32°F – 95°F in a dry area.
Avoid exposure to heat extremes (>104°F) for more than 24 hours.
Do not store frozen.
Follow these tips for stacking: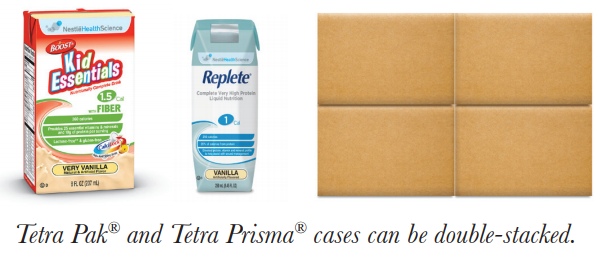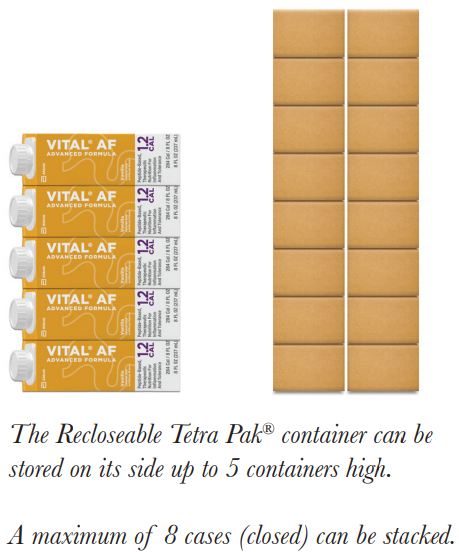 Using Dented Tetra Pak® Containers:
Formula in dented Tetra Pak® containers is usable as long as the container is not punctured or leaking.
Should you have any questions, please contact a Shield HealthCare Enteral Specialist at 1.888.278.2820.
You can find more helpful articles about formula below:
Shield HealthCare | Medical Supplies For Care At Home Since 1957