Herbs and spices have been used for centuries for their healing and restorative properties. Try adding any of the following herbs to fish, chicken, soups, or salads to add flavor and reduce your daily sodium intake. Some of these natural treasures are perennials, whereas some flourish warmer months and will add texture, flavor, and antioxidants to your diet!

    Rosemary was burned to honor the sacred in Ancient Greece and was known for its analgesic and antiseptic properties.  Skip the salt and add rosemary and garlic to roasted meats or red potatoes to naturally flavor your meal.  100 grams of rosemary contains 97% of the RDA of vitamin A and 83% for iron.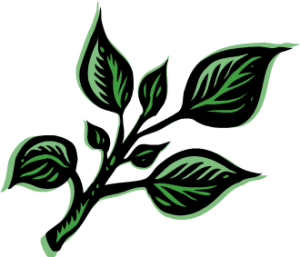 Basil is known as the "king" of herbs and used around the world for its healing and flavor-enhancing benefits. Add fresh basil to a summer salad, caprese or blend a fresh basil pesto at home to serve with chicken and greens for a flavorful meal. A 2 tsp. serving of basil contains 60% RDA of vitamin K, as well as a dose of iron, vitamin A, and Calcium.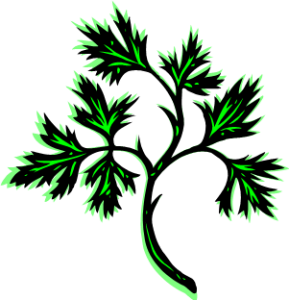 Parsley has traditionally been used as a garnish, but can be added salads, soups, salsas and fresh veggie juice to boost their nutritive value, color and texture.  Parsley is rich in chlorophyll, carotenes and vitamin C.  Curley or flat leaf, this Mediterranean native contains a compound called myristicin which is very high in antioxidant properties.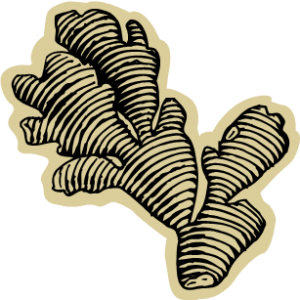 Ginger is an herbaceous perennial used as a dynamic additive for flavor and digestive benefits.  Historically, ginger had been used to soothe an upset stomach and is a potent anti-inflammatory.  Add ginger to stir fried vegetables, homemade salad dressings for flavor, add (along with garlic and sesame oil) to a head of Bok Choy for an easy stir-fried treat or steep with herbal tea for comfort.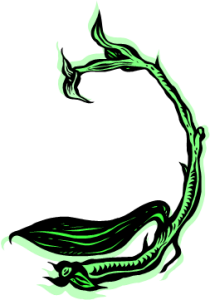 Tarragon is a sweet, distinctive herb that pairs excellently with fish, sauces, dressings or added to fresh pasture raised eggs in the morning.  It is part of the sunflower family and grows wild across Eurasia and North America. The herb is very rich source of vitamins such as vitamin-C, vitamin-A and B vitamins.
---
Recipe for Sweet Basil Dressing
Add flavor with an easy homemade sweet basil dressing made from fresh seasonal basil!  Make ahead of time and refrigerate for up to two weeks. 
(6 servings)
Ingredients:
2 cups fresh basil
1/4 cup plus 1 Tbsp. extra-virgin olive oil
2 Tbsp. fresh lemon juice
2 cloves garlic, crushed
1/2 teaspoon sea salt
2 Tbsp. palm sugar (may use honey or sugar-free stevia)
3/4 cup water, or adjust to desired consistency
Instructions:
Add all ingredients except oil in a blender or food processor and blend on high until well combined.
With blender running, drizzle olive oil adding to the mixture gradually until emulsified.
Toss with a summer salad, drizzle over caprese or store in an air-tight container in the refrigerator for up to two weeks.