This webinar has already taken place. You can find a recording of the webinar, the slides used in it and other helpful resources in this community article.
Preventing Catheter Associated Urinary Tract Infections (CAUTI): What You Need to Know About Urinary Catheterization featuring Mary Sears, RN, CWOCN.
During this webinar, we'll be discussing the advantages of intermittent catheterization over indwelling catheterization, the specific clinical conditions that are considered acceptable for the placement of an indwelling urinary catheter, and ways to reduce CAUTI risk.
Topics include:
Catheter insertion and catheter care
Choosing the right catheter: Are you increasing your patient's risk?
CAUTI facts and symptoms
About Mary Sears, RN, CWOCN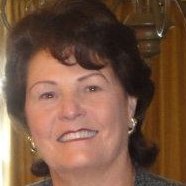 As a graduate from the Cosler School of E.T. Nursing at the University of Southern California in 1978, Mary has earned well-deserved recognition for her expertise, including the Pacific Coast Region Wound, Ostomy and Continence Nurses Society's ET Nurse of the Year (1994), President's Award for Excellence (2001) and Mentor of the Year (2004). Mary served as a Wound Care Specialist and Clinical Resource Specialist for USA-TYCO Kendall Healthcare and USA ConvaTec, Inc., respectively. She is currently a clinical consultant with Capital Nursing Education, sharing seasoned skills and expertise with the health care community.
Shield HealthCare | Medical Supplies For Care At Home Since 1957