I recently made a road trip up the coast of California, from Los Angeles to the Santa Clara Valley for a very special event. The Santa Clara Valley Medical Center was the host for the first annual, adaptive water sports event "Day On The Lake." Several hundred people with a variety of different abilities, from all around the Central Valley convened on the picturesque Vasona Lake & Park to partake in the activities of the day.
Among the fun was a barbecue pit mastered by the local fire department, vendors from all over the Bay Area, and tons of enthusiastic volunteers who seemed to outnumber the participants!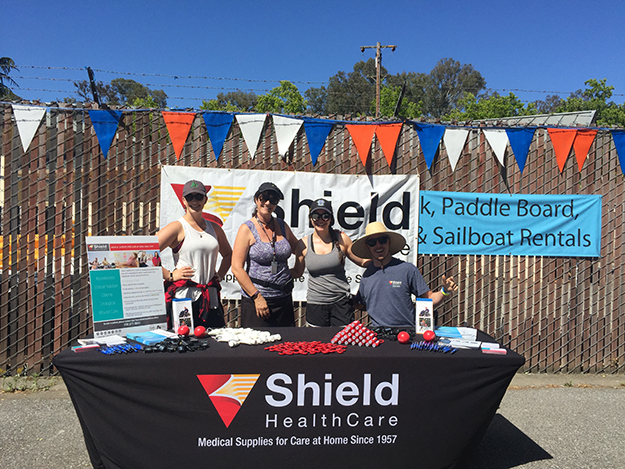 Our very own Shield HealthCare was a proud sponsor of the event and offered fun giveaways and resource information near the water's edge.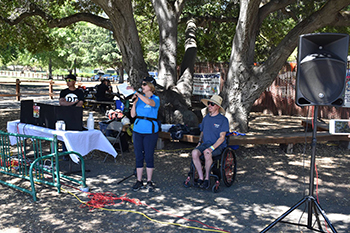 I was honored to work hand-in-hand with the event coordinator, Ann Perkins, during the opening and closing ceremonies. Together we spoke about the activities and how important inclusive events like this are. We also emphasized how impactful the community volunteers and sponsors are with their participation. An event like this is made possible by their generosity of spirit.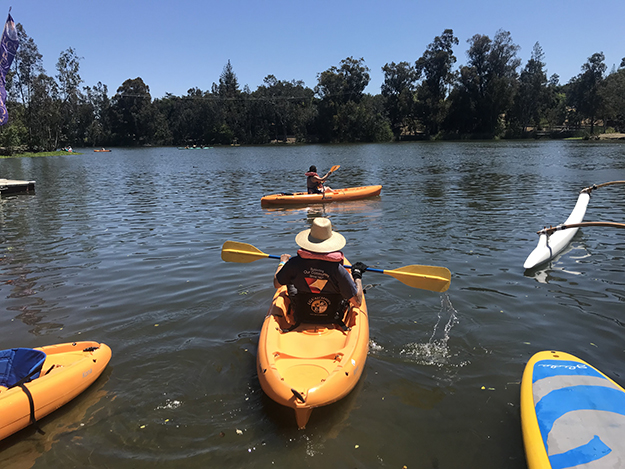 My water sport of choice for the day was kayaking! I used my Action Life Mitt to help me grip the oar with my right hand and paddle around the lake. There was also outrigger canoeing and sailing for groups of enthusiasts to do together.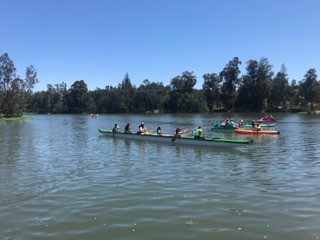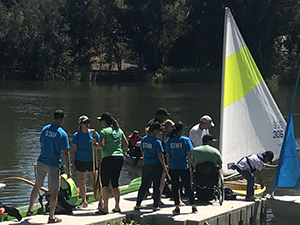 My favorite part of the day was hanging out with my friends Franklin and Nick from Nor Cal SCI, perusing the row of vendors, learning about new and old resources from the central and northern parts of California, and witnessing the joyous smiles on the faces of folks who were clearly having a good time.
I know I wasn't the only one making a road trip from far away to participate in this event. It goes to show there aren't very many inclusive activities out there for the differently-abled population. That is why I would like to personally thank Ann Perkins and her team at SCVMC for hosting and organizing such an incredible event. Shield HealthCare and the many sponsors for funding the activities. And a big high five to the all of the local volunteers who donated their time, energy and effort. Additionally, thank you Environmental Traveling Companions (ETC), Bay Area Association of Disabled Sailors (BAADS), LGS Recreation/Vasona Boating and Pu Pu 'O Hawaii Outrigger Canoe Club for getting over 100 individuals onto the water.
Until next year!
Aaron
More Articles About Living a Full Life with a Spinal Cord Injury: