Montana is the fourth largest state in area but the 44th in population with just over one million residents, which means that the state — with mountains, rivers, lakes and some of the most stunning scenery in the country — is refreshingly quiet and void of people. For anyone seeking to escape busy lives or wanting to explore the outdoors, Montana is the ideal destination. And for the wheelchair user who might be daunted by the challenges involved in accessing natural sights, rest assured that there are plenty of accessible options to explore.
Because Big Sky is a popular ski destination, the summertime turns the resort and area around Lone Mountain (which stands at over 11,000 feet) into a great place to enjoy the beautiful surroundings and get outside.
You can also read about Arash's adventures in Glacier National Park, Montana:
One option is to get out onto Lake Levinsky, a small lake at the base of Big Sky Resort with kayaks, paddleboards and other water vessels for rent. The staff at the rental stand was kind enough to let us park the car right in front of their stand meaning that it was a 30 foot, relatively easy roll over packed dirt and grass to get to the kayak. While it does require the ability to independently transfer from a wheelchair into and out of the kayak, everything else about this kayaking experience was as smooth and enjoyable as I could imagine. The kayak had an adjustable back with good support, the water was calm, and the views of Lone Mountain and the small size of the lake made it a great way to spend an hour or two outside.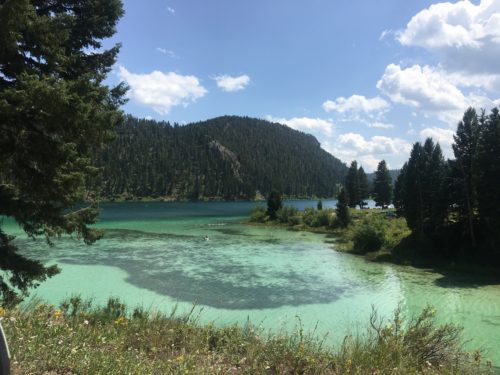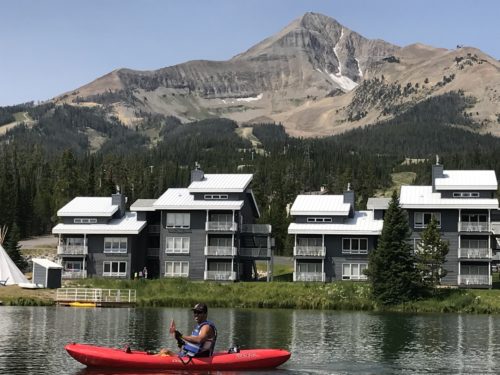 I'm an avid swimmer so wherever I go, I always look for opportunities to get into the water both for exercise and for pain relief (swimming dramatically reduces my back and butt pain caused from sitting). We did a day trip to Cliff and Wade Lakes, which are a 90-minute drive from Big Sky but absolutely worth it! Both lakes (side-by-side and one mile apart) are absolutely gorgeous, surrounded with mountains and wildlife (i.e. bald eagles, osprey), and are swimmable and Cliff Lake even has a small resort with kayak, canoe and boat rentals. As I usually do with lake swimming, I used the boat launch as the ideal place to get in. This way, the transfer from car to chair to ground was quick and I could easily just scoot into the lake and begin swimming.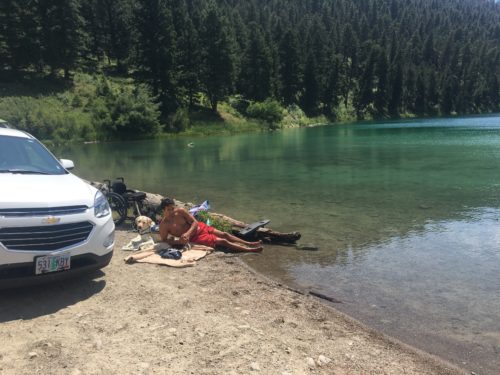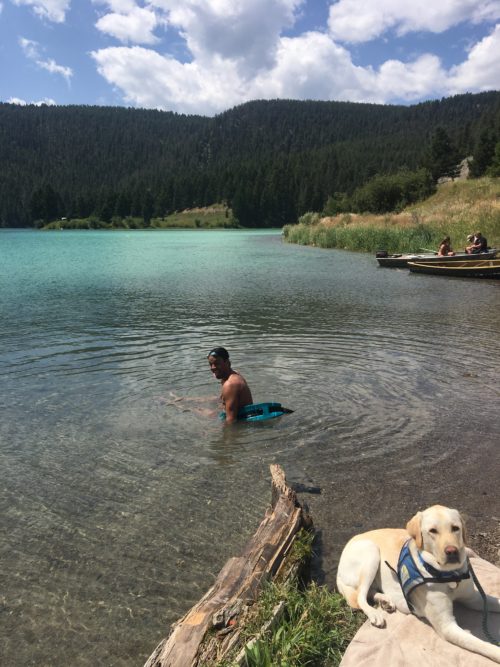 Another fun option is the Gallatin Canyon Trail. It's fully paved, 5 miles long, and follows the main road up as it ascends towards Lone Mountain. Yes, this does mean that it's not flat so manual wheelchair users would need some assistance, or just want a good workout.
Last but not least, although the town center is small, it's easy to cruise around and there are a number of great restaurants, cafes, and stores to check out. If you're into good local micro brewed beer, Montana answers the call. Additionally, all of the public restrooms I used were very accessible. There are lots of fun outdoor events in the summertime (concerts, rodeos, plays, live music) and most occur in the park in the middle of town so there's never a shortage of things to do.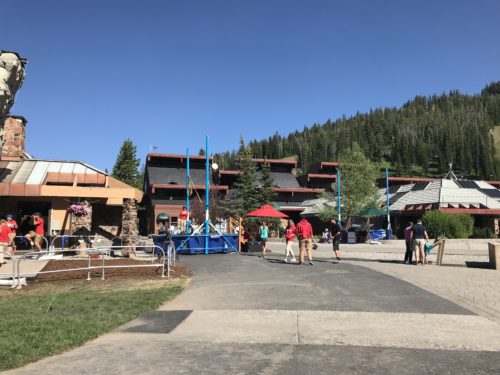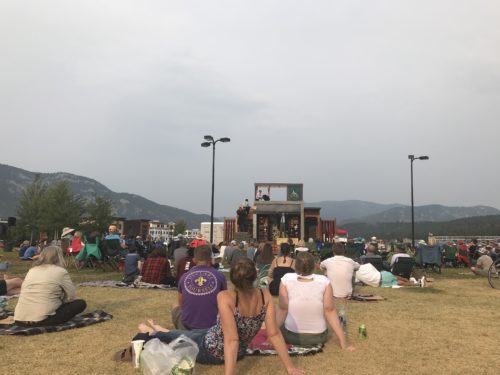 So if you're interested in exploring beautiful outdoor scenery in a relaxing mountain town with lots of summertime activities, make Big Sky your next destination.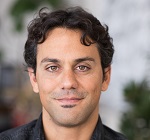 Arash Bayatmakou is a Spinal Cord Injury Survivor, Author, Motivational Speaker and Entrepreneur.
Follow his blog, Arash Recovery.
Discover his book, Little Big Steps.
Watch his TEDx video.
Check out his nonprofit, No Limits Collaborative.
More Articles Related to Accessible Adventures: