Photo Credit: Push Girls on Wikipedia
As a female spinal cord injury survivor, I can personally relate to the women who find the strength to simply show up and be present in their lives and the lives of their children. It takes courage, strength, humility and humor to get through life after spinal cord injury. It is within you to find meaning, purpose and happiness. Learn to laugh at the adventures you will face, be patient with yourself and with others and most importantly learn to embrace your new body.
We have a lot to learn from people who find a way to be happy and find joy through the challenges of adapting to a new way of living. There are many influencers and innovators out there like myself who are changing the perception of beauty and disability.
Meet four influential women who are changing perceptions about beauty and disability in a wheelchair, and lighting the way for female SCI survivors.
Cynthia Ramirez is an SCI survivor, mother, wheelchair lifestyle influencer and founder of Moving Evolution Adaptive Wear. Moving Evolution is an adaptive-active wear brand designed for the ever-evolving body of a woman after SCI. The pieces are functional, accessible, fashionable, and promotes inclusion. Through my creative vision, fashionABLE style, and beauty tips, I want to empower other women to feel strong, beautiful and comfortable in their own skin.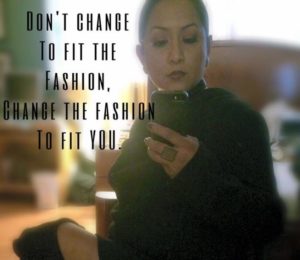 Deborah Davis is a SCI survivor, mother and business owner. Deborah is one of my professional and personal mentors. Her well-rounded knowledge of living with a disability as a woman, mother, and entrepreneur has been influential to my evolution. As the founder of PushLiving online magazine, Deborah is a powerful voice in the community. Her site covers a variety of issues impacting wheelchair users, including travel, health, design and access, and law and advocacy.
Angela Rockwood is a model, actress, and producer, most recently known for starring in the TV series Push Girls. Angela's pursuit to break down stigmas related to disability in Hollywood and fashion is opening doors for other women interested in making their mark in the industry. We both have the same goal, to change the perception of what is considered "beautiful" through media channels, fashion, and society.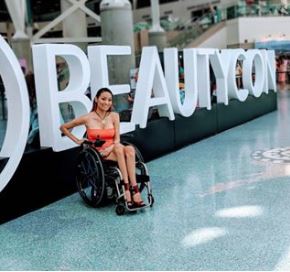 On The Journey of a Brave Woman Marcela exhibits great courage traveling around the world using a wheelchair, prosthetics, and at times, an exoskeleton inspires me to have the same courage. She lives truly by the definition of "grabbing life by the horns" and making the most of life with a SCI. The destinations she often travels to are not very accessible to people using assistive walking devices, but she manages to navigate these places with a smile on her face and assistance when needed by the locals living in the town.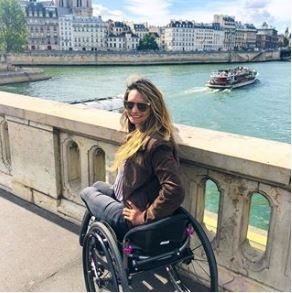 More Articles Related to Women in Wheelchairs: