As the world changed right before our eyes, we were (for lack of a better word) paralyzed by what this all meant to our lives as we knew it. We have rounded up some resources for our readers during this pandemic to be better informed and prepare accordingly.
Please stay safe and healthy – in both mind and body!
Apps to Download for Mental Health
Please note that many of the apps below offer tiered access to their content through both free and paid subscriptions. This list is intended as a resource only, and not an endorsement. If you would like to suggest any additional apps, please comment on the article below.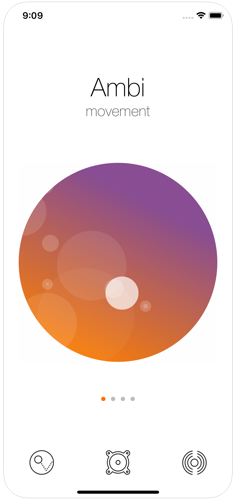 Ambi Pro (ios/iPhone/iPad)
Ambi Pro is an ambient noise generator designed to aid relaxation and concentration by masking extraneous noise. This app offers various customizable sound options for users to take advantage of, such as rain drops, water, or sea waves:
Breathe2Relax
Breathe2Relax teaches a skill called "diaphragmatic breathing" to help users feel more relaxed. Breathe2Relax also asks users to rate their stress before and after each practice session, graphing these responses to help users keep track of their progress:
Calm
Calm claims to be the #1 app for mindfulness and wellness, with over 22 million downloads and over 200,000 5-star reviews. This app is designed to help people to relax, meditate and sleep:
Colorfly
Colorfly is a phone coloring app that offers coloring therapy for adults. Users can choose from thousands of designs or paint their own, as well as apply filters and share their creations with friends:
Evolve21 *All areas have adaptive exercises to address a variety of abilities and disabilities
Evolve 21 is the first inclusive exercise app for people of all abilities. Evolve21's trainers represent individuals with different physical abilities, and users can challenge themselves to complete 7 minutes a day for 21 days and fundraise for the Cerebral Palsy Foundation:
Headspace
Headspace is designed to teach people how to meditate, and includes guided meditations, animations, articles and videos. Headspace offers a library of courses with access to hundreds of hours of content (some content may only be available to paid subscribers):
Smiling Mind
Smiling Mind, an app associated with the "Thrive Inside" initiative, is a meditation and mindfulness app developed by psychologists and educators. Thrive Inside is an Australian-based COVID-19 initiative to support psychological well-being while spending extended periods of time at home: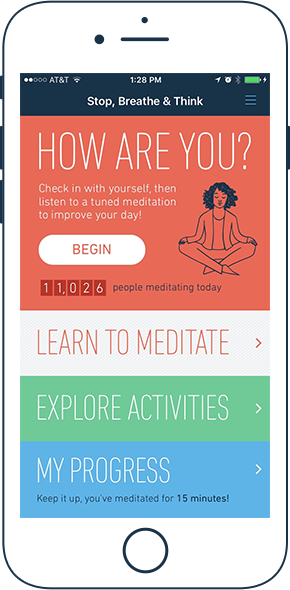 Solitaire
Solitaire is any tabletop game played by one person, usually with cards, used to challenge the mind through puzzle-solving. The term "solitaire" is also used for single-player games of concentration and skill using a set layout tiles, pegs or stones. There are many app versions and developers, and game options may include:
Card solitaire, sometimes called Patience or Klondike
Mahjong solitaire, involving a set of mahjong tiles rather than playing cards
Peg solitaire (more of a puzzle than a game, since, once it is solved, it is repeatable)
Card memory games, also known as Concentration, Memory, Pelmanism, shinkei-suijaku, pexeso, or pairs.
To explore Solitaire options, search for any of the terms above in your phone's App store.
Stop, Breathe and Think
Stop, Breathe and Think is a user-friendly tool to guide people of all ages & backgrounds through meditations for mindfulness and compassion. Users can utilize this app to check in with how they are feeling, and try short activities tuned to their emotions.:
Shield Healthcare Blog Resources:
We have nearly 2,200 published articles on our Community site, covering a wide variety of health-related topics. Below is a selection of articles you may find helpful. You can explore more resources on shieldhealthcare.com/community.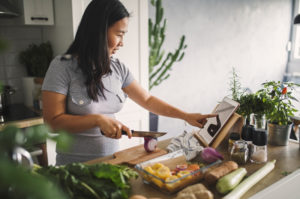 4 Tips to Help You Stay Healthy During COVID-19
With the recent outbreak, many of us are staying home to prevent further spread of the virus. Here are some simple nutrition and exercise habits that can help you stay healthy during COVID-19:
At Home Medical Kit – Living with a Spinal Cord Injury
After a recent bout of sickness, Spinal Cord Injury Lifestyle Specialist Aaron Baker created this list of everything in his at home medical kit:
Getting Groceries During Quarantine
To reduce the amount of time you spend at the store, it helps to create a plan before you go. See these tips to help you make healthy decisions and reduce your trips to the store:
Holding On to Your Parenting Sanity During COVID-19
In this article, Dr. Liz Matheis  – special needs mom, and Clinical and School Psychologist – explores the challenge facing many parents who are juggling teaching and monitoring their children while also working remotely full-time from home:
How to Make a Cloth Face Mask (three methods) – Instructions from the CDC
The CDC is advising the use of simple cloth face coverings to slow the spread of COVID-19.  Here are three easy methods to make cloth face masks at home:
Juice Cleanse – How I Reboot My Bowels
In this article, Spinal Cord Injury Lifestyle Specialist Aaron Baker explores home-juicing as a method for rebooting his bowels and cleansing his pipes: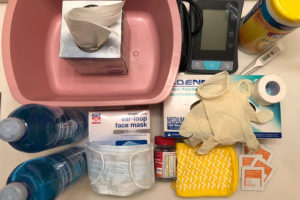 Living with Spinal Cord Injury: Emergency Preparedness
Emergency preparedness for a natural disaster is smart for anyone, but it's extraordinarily important if you're living with a spinal cord injury:
Pandemic Forces Family Members Into New Role: Caregivers for Elderly Loved Ones
Roughly 40 million Americans were providing unpaid elder care before the coronavirus pandemic. With some families moving relatives out of assisted living facilities and rehab centers, while others are losing access to respite provided by day-care centers, more people are taking on difficult and unaccustomed roles:
Sick Happens: Spinal Cord Injury and the Common Cold
Twenty years post spinal cord injury, Aaron Baker has learned to distinguish the precursors of a common bug and how to homeopathically fortify his immune system: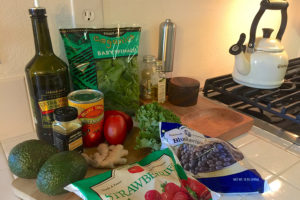 Taming Inflammation
One of the many secondary complications to spinal cord injury is inflammation within the body. In this article, Aaron Baker explores how to control and prevent chronic inflammation and balance the body through food:
Centers for Disease Control Resources:
The Centers for Disease Control and Prevention (CDC) has a robust website specifically for COVID-19 resources and information. The CDC encourages visitors to check back frequently; these web pages are updated regularly and may be a valuable resource.
Symptoms of Coronavirus
Prevent Getting Sick
People Who Are at Higher Risk for Severe Illness
People with Disabilities
Caring for Someone at Home
Health Departments (This page includes information and resources about coronavirus disease 2019 (COVID-19) for state, local, territorial and tribal health departments.)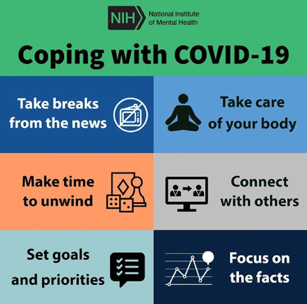 ---
You may also be interested in: