We brought together a panel of judges from various parts of the U.S., including California and Texas. As a token of appreciation for judging our Caregiver Contest, we will be making a monetary donation to a charity of their choice.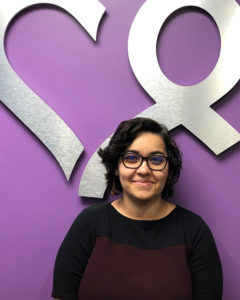 Margarita Bermudez, MSW, serves as the Manager of Professional Training and Healthcare Services at Alzheimer's Los Angeles. She provides professional trainings, outreach to healthcare professionals, and participates in systems-level changes that increase dementia-capable healthcare systems in an effort to improve care coordination and care transitions for people living with dementia and their families. Mrs. Bermudez earned her Master's Degree in Social Work from the University of Denver with a Social Work with Latinos/Latinas Certificate. She has more than a decade of work experience with the non-profit sector. Shield HealthCare will be donating to Alzheimer's Los Angeles on behalf of Margarita.
---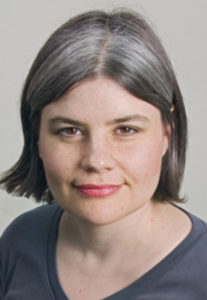 Leigh Ellen Key is the Executive Director for Crohn's & Colitis Foundation, South Texas and Louisiana/Mississippi Chapters. She began her career as a financial and strategic decision analyst and risk management director in the energy industry before changing career paths, working with individuals to make better life and health decisions and helping non-profit and for-profit organizations launch new initiatives to do the same. Leigh Ellen led the development and launch of an integrated health-focused institute, a non-profit foundation in Guatemala, and a career coaching and advising business before focusing on funding transformative research, treatment, and support for IBD patients.  "Understanding what internally energizes and motivates you and then directing that energy in your life and work is what gives each of us the sense of purpose, confidence, and connection that can change our world for the better," said Leigh Ellen. Shield HealthCare will be donating to the Crohn's & Colitis Foundation on behalf of Leigh Ellen.
---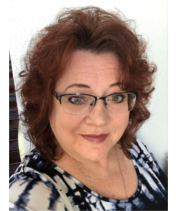 Kelly Sparks, RN, BSN, CWOCN, CFCN is recently retired from Dignity Health. She has been a CWOCN for over 25 years, and a nurse for more than 30. Kelly has been on the board of directors of the Pacific Coast Region several times, as well as on multiple projects for the WOCN Certification Board. She is active with her local Sacramento WOC nurse group where she serves as Secretary. Kelly currently runs a  private practice, and is a regular speaker on a variety of healthcare topics for many different conferences and classes. She enjoys speaking for Shield webinars and working with the Capital Nursing Education to help promote education necessary for the care of patients. Kelly also has been a full-time caregiver for her father with Alzheimer's. Shield HealthCare will be donating to the nonprofit of Kelly's choice on her behalf.
Thank you to our judges for taking the time out of your busy schedules to judge our Caregiving Contest. Shield HealthCare will be publishing the winning stories in our Caregiving Community in March 2021.