The Ultimate Accessibility-Friendly Fall Bucket List
I love a good list. It's what keeps me both collected and adventurous – whimsically organized, if that's a thing. Autumn is my favorite season for list-making. Perhaps it was all those starts to a new school year as a kid or simply because this season feels like it holds the most anticipatory change. Whatever the case, as the weather cools and the leaves turn golden and begin to smell of cinnamon, I feel the itch to pick up a pen and start collecting memories I want to make.
If you are a parent of a child with special needs, you know these lists can look a bit different for your family. For my son Charlie who has cerebral palsy and uses a wheelchair, my goal is to make each of these experiences accessible and awesome for him. In light of that, I'm sharing ours for this year in the hopes that it will inspire you to add a little whimsy to your season.
ACCESSIBILITY-FRIENDLY FALL BUCKET LIST:
Wheelchair leaf-crunching
Take a scenic drive to see the changing leaves
Make the ultimate fall playlist for that scenic drive
Find a handicapped-accessible corn maze
Visit the zoo for "Boo at the Zoo" on sensory-friendly night
Find or design the best Halloween costume that includes the wheelchair (Last year Charlie went as a train conductor. His chair was the train, which included a spotlight, cow-sweeper, and an iPhone hidden inside that whistled like a train.)
Try a new fall-themed food in feeding therapy, i.e. candy corn, mashed sweet potatoes, kettle corn, roasted chestnuts, pumpkin muffins, pumpkin seeds
Decorate a pumpkin in art therapy using glow-in-the-dark paint and stickers
Go on a handicapped-accessible hayride
Host a Friendsgiving with Charlie's classmates so they can come over and get to know him better outside of school
Attend a fall festival in the area
Go apple-picking
Make homemade applesauce and apple crisp with newly-picked apples
Buy a fall-scented candle (and actually remember to use it)
Make chili for another feeding therapy activity
Play Bocce ball in the backyard or other wheelchair-friendly activity such as croquet or cornhole
Set up the portable projector and screen for an outdoor movie night to watch a favorite fall film such as Rudy, Hocus Pocus, any of the Hotel Transylvania's, It's the Great Pumpkin, Charlie Brown
Make all the last doctor's appointments before the insurance deductible rolls over in January (not necessarily a "fun" activity, but always goes on the list!)
This is, of course, just a sample of what works for us, but I hope it sparks some ideas for your own fall bucket list so you can include a few sensory-friendly, therapeutic, and handicapped-accessible activities to make the most of autumn.
---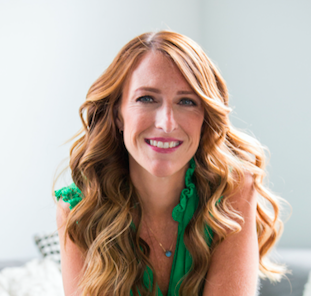 Jamie Sumner is a special needs mom and author.
Jamie-Sumner.com
Author of the middle-grade novels: