What is Continuous Glucose Monitoring (CGM?)
Continuous Glucose Monitoring, or "CGM", is a tool that helps individuals with diabetes to track their glucose* levels continuously throught the day and night. The term "CGM" refers to a system of two devices: 1) a small, wearable sensor that is applied to the skin and monitors glucose levels in the body, and 2) a handheld electronic receiver which "receives" the sensor data and provides an interactive screen you can use to monitor daily glucose trends. This kind of system will also provide 24/7 monitoring alerts if your glucose levels go too high or too low. If you choose, your sensor data can also be sent to a compatible mobile device and managed through a downloadable app. CGM makes managing diabetes easier. No fingersticks required!
Learn more about CGM in the video above. Click aquí para ver este video español.
How Does CGM Work?
Applying the CGM sensor is similar to putting on a band aid. A small piece of plastic about the size of quarter is attached to the back of your arm for ten days. After 10 days, you remove the current sensor and replace it with a new one. On each sensor, there is a soft, tiny, flexible filament – a tiny hair-like sensor, not a needle – that remains inserted just under the surface of your skin. On top of the sensor is a transmitter that transmits data to your receiver or compatible mobile device. The sensor continuously measures your glucose levels and automatically sends readings to your device every five minutes.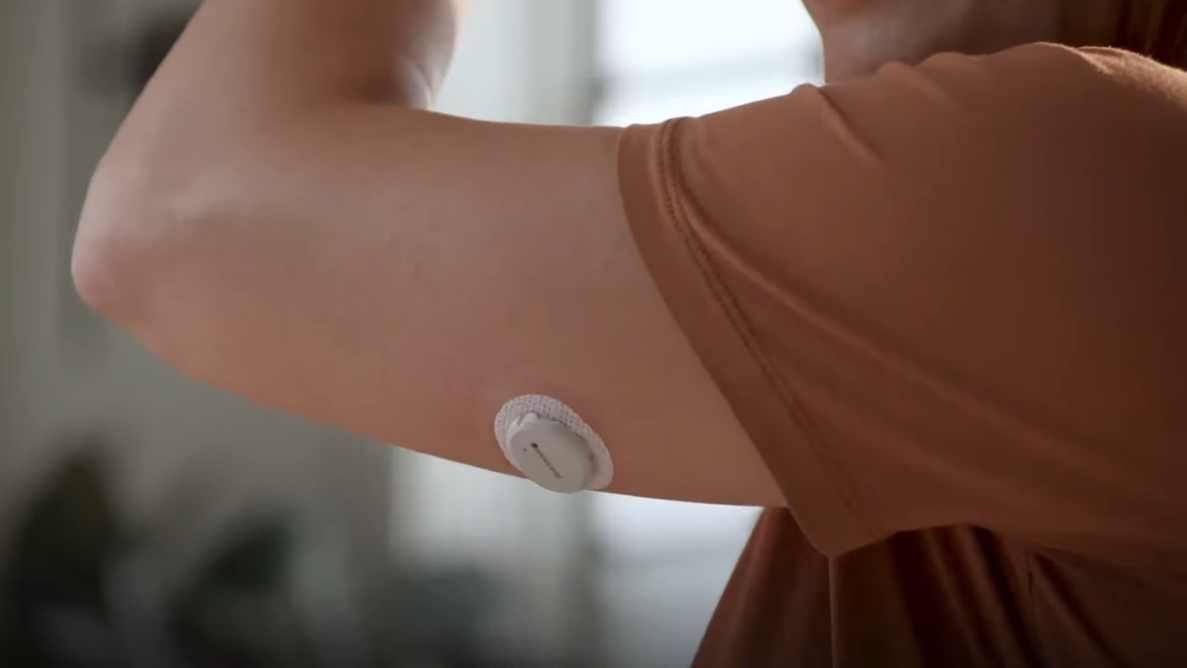 The CGM reader uses arrows and colors to help you visualize how your glucose levels are trending, so you know where you are heading and how fast. With up to 288 readings per day, a CGM system provides a complete, 24-hour picture of your glucose levels. This includes real-time insights into glucose fluctuations at certain times of the day/night, as well as how your glucose levels respond to diet and activity.
CGMs are a powerful tool for individuals with diabetes (type 1 or type 2). CGM is indicated for adults and children as young as two years old.
Four Key Benefits of CGM
Managing diabetes with CGM is easier than using fingersticks. It is also less painful and leads to better overall health. Four key benefits of CGM include:
1. No Fingersticks
With a CGM device, you simply change out the band-aid like device once every ten days instead of using lancets, test strips and meters.  That's it – no more painful fingersticks or keeping track of supplies! You receive a painless reading every 5 minutes. That's up to 288 readings per day, providing you and your doctor with exponentially more information about your glucose levels without needing to stick your fingers.
2. Small, Discreet Wearable
The CGM sensor is the size of a quarter and feels like a small band aid on the back of your arm. You forget you have it on… you can shower with it, exercise, and just live normally. The flexible hair-like filament is painless and does not penetrate a vein or capillary – it measures glucose from the interstitial fluid (ISF) just beneath the skin. The wearable sensor wirelessly transmits your glucose readings to your receiver or compatible mobile device instantly.
3. Easy to manage your numbers
Your glucose readings can be seen on your receiver or compatible mobile device. There's no need to set an alarm schedule or remember to fingerstick before and after each meal, and you don't need to keep a written log of your readings.  If you choose, caregivers, family or friends can also see your numbers through the "Dexcom Follow app". You can even choose to share your data directly with your doctor.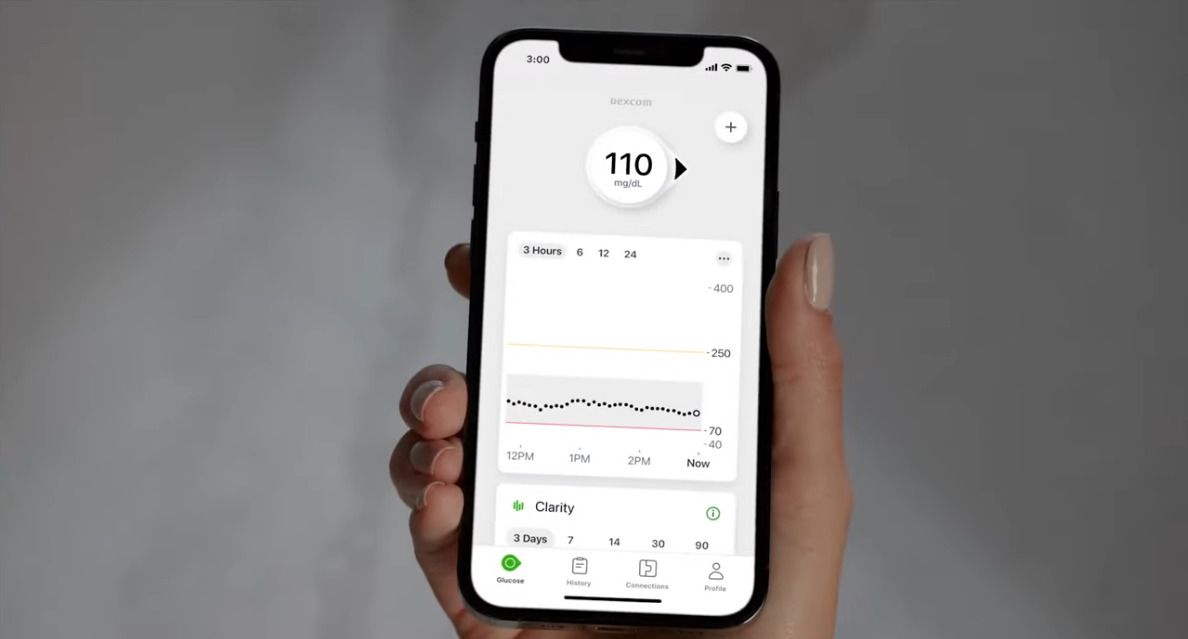 4. Customized Alerts and Reminders
For more control, you can customize the alerts on your receiver or your compatible mobile device to remind you to take action.  For example, a CGM receiver can deliver automatic alerts if your glucose levels are too low or too high.
Additional Benefits
Continuous glucose monitoring not only makes it easier to make better lifestyle and treatment decisions, but it can also improve your quality of life. Diabetes often causes anxiety; it's a 24/7, 365-days-a-year, highly-demanding chronic illness. With CGM in your toolbox, you have an assistant constantly keeping track of your glucose for you, providing peace of mind and greater glucose control. A CGM system allows you to better manage your diabetes, better manage your insulin regimen, and help keep your glucose in range – which can lead to a lower A1C level.
To learn more about CGM, watch the video above and ask your doctor or a trusted healthcare professional.
---
*In this article, we refer to "glucose" and not "blood sugar" or "blood glucose" because CGM measures glucose from the interstitial fluid – the fluid which surrounds the body's cells – and not directly from the blood.