Many of us know that our schools have a Guidance or School Counselor, but few of us may be aware of the type of supports that can be provided. Prior to my career, I often thought of a Guidance Counselor as a mentor at the high school level who provided direction with colleges, transcripts and recommendation letters. When I served as a member of the Child Study Team, I learned that the School Counselor can provide much support for our children on a regular basis.
Reaching Out To Your School Counselor
In New Jersey, every school has a Guidance Counselor. This person often serves as the 504 Accommodation Plan coordinator, statewide testing administrator and coordinator, and a general counselor to the students.
I often encourage parents to introduce themselves to the Guidance Counselor and identify their child and his teacher. If you have concerns about your child socially, emotionally or academically, let him or her know that you will be reaching out within the next few weeks. This will give your Counselor the opportunity to become acquainted with your child within the classroom. Feel free to schedule a time to meet with your child's Counselor and teacher(s). During this time, it helps to ask about your teacher's impressions about your child academically, socially, emotionally and behaviorally. You may wish to share your observations of what type of environment your child thrives in (e.g., one that allows for movement or where positive feedback is given), your child's learning style, and how to best approach learning a new topic, or testing. You can schedule meeting with your Guidance Counselor and Teacher on a regular basis (every two-three months) in order to review your child's progress and assess areas of need.
Counseling Supports
For many of the students for whom I provide psycho-educational evaluations, I often request Counseling as a part of their daily program and supports. Your School Counselor is well equipped to provide social skills training, usually through a lunch bunch or small group with children with similar social strengths and weaknesses. For example, your School Counselor can create a group for children on the Autistic Spectrum to work on how peer interactions, or with children with Attention Deficit Hyperactivity Disorder to work on joining a group or maintaining a friendship.
Your Guidance Counselor is also equipped to provide individual counseling for your child who may be struggling with anxiety or academics. Individual weekly or biweekly sessions for 20-30 minutes can give your child a safe place to discuss what's on his mind and problem solve together.
Your School Counselor can also help your child with peer conflict resolution. What does that mean? If your child and another child are butting heads or if one child is "picking" on another, the Counselor is able to bring the two together to help them resolve their conflict and discuss ways for them to relate. It's important for the Counselor to check in with your child on a regular basis to help your child assess if there is a peer with whom she are struggling, as this also provides a safe environment where resolution can be found.
You, as the parent, are encouraged to reach out to your child's Counselor on a biweekly or monthly basis to discuss the sources of conflict or anxiety for your child and the types of strategies that are being used at school. This will help you to reinforce and use the same strategies at home. Continuity and consistency between home and school is always a great idea.
For our children who are struggling to reach the school doors each day because of their fears about their peers or academics, having a safe relationship with their School Counselor can help our children overcome and work through school phobia and avoidance.
Guiding Teachers
Our Guidance Counselors are also the coordinators of 504 Accommodation Plans for our children. That is, the plan that is available to our children when they have a diagnosed disability that impacts their ability to access the curriculum. Accommodations can consist of extended time or movement breaks during the school day as well as for statewide testing (e.g., extended time, a low distraction testing environment).
School Counselors can also guide teachers in creating accommodations for children in the classroom and creating supports within the school building. They help teachers to differentiate instruction for children who struggle to listen to a lesson and learn material in a more traditional way. They can help teachers to create multi-sensory lessons and break down work for children who work best when presented with smaller bits of information at once.
In addition to offering support to teachers in the form of crafting accommodations, educators can also seek a counselor's support when a student is showing signs of anxiety, depression or is struggling with a major life event, such as divorce, death of a pet, or even a worldly event (e.g., a school shooting).
The role of the School or Guidance Counselor is varied but the bottom line is that you, the parent, have access to a person in your child's school with whom you can connect, brainstorm, problem solve and check in often.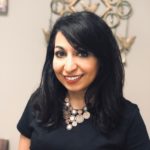 Dr. Liz Matheis is a licensed Clinical Psychologist and certified School Psychologist who specializes in working with children with ADHD, Anxiety, Autism, Learning Disabilities, and behavioral struggles. She is also mom to three children, one with special needs. Her practice, Psychological and Education Consulting, is located in Livingston, New Jersey.