Last March I sat in front of my computer with my cursor hovering over the submit button as I watched the clock to my son's special needs summer camp count down. Registration often filled up within the first four minutes. You had to know enough to fill out all the informational and medical questionnaires beforehand so as not to waste precious seconds. And then, when that registration button turned green, you had to be quick—ready with the credit card and emergency contacts and available dates. I was both quick and ready. But it didn't matter. That summer camp in 2020 did not happen. Registration was delayed, and then, suddenly, not available. Despite all efforts of staff members and volunteers, is simply couldn't occur. The pandemic was still too new and none of us knew what spring would look like, much less summer.
Summer 2021 also remains unpredictable. But if you do your research, you can approach the gap between school years and child care with knowledge, if not a concrete plan.
Here are some things to consider as you think ahead to summer camp this year:
1. Will the place your child will be spending the majority of their time have a modified layout to accommodate social distancing, partitions, tape on the floor to indicate spacing, etc?
Whether or not your child has already had Covid, the CDC still recommends following social distancing protocols. This includes communal areas like dining halls and playgrounds.
2. Does the camp offer day vs. overnight stays?
Overnight camp was one of my fondest memories – the late night bonfires and bunkbeds and care packages from family. But this year, I would hesitate to send my son overnight as it extends that chance of exposure. If you are considering overnight camp, ask how they plan to continue social distancing and mask wearing in the evening. And review the sleeping arrangements for adequate ventilation as well as shower/bathroom cleaning and disinfecting protocols.
3. Does your camp plan to take kids on field trips?
My son's special needs summer camp often took the kids on buses to the pool and to the zoo and the water park. If camp happens this year, however, field trips will probably be canceled as they add an extra element of risk. Ask your organization if they offer excursions and if so, how they plan to maintain safety measures while off campus.
4. What is the organization's communication system?
This sounds obvious, but if there is a positive Covid case on site, there needs to be a clear plan to communicate that to parents. So don't be afraid to ask how that information will be disseminated. Will the camp call, email, or text? Will they first notify the health department and then ask you to keep your child at home until the list of close contacts is determined? You need to know who will reaching out to you if a positive case occurs.
5. What is the refund policy if the organization cannot fulfill its summer plan?
No one wants summer camp or any other summer plans to be cancelled, but this is especially so if you lose your money along with it. Inquire into whether you will receive a partial or full return and whether the deposit is non-refundable.
With all this in mind, I still plan to station myself in front of my computer and watch that clock count down to the second my son's summer camp opens this year, whatever it may look like. Summer camp is the best thing that has happened for him, offering the chance to make new friends and learn new skills. If it makes the necessary adjustments and follows all the safety requirements, we will be first in line.
*For more information regarding summer camps and best practices, check out this informational video and other resources from the Center for Disease Control and Prevention.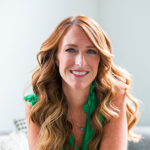 Jamie Sumner is a special needs mom, author and blogger.
Read her blog, The Mom Gene.
Follow her on Facebook.