I saw a meme the other day that basically said we have Taylor Swift and Barbie to thank for sustaining the current economy. It's not wrong. Strong female women are on the upswing and the more the merrier.
It's Taylor Swift in particular who has me captivated. She is re-recording and re-releasing every one of her albums under her own power after the record label refused to adequately compensate her or give her creative control. The Netflix "Miss Americana" documentary about her was powerful and felt honest and vulnerable. She is generous with the people that work for her – recently giving $55 million in bonuses to the crew on her Eras tour. She is also kind to her fans. She meets and greets so many as they spill their heartfelt stories, propose to their loved ones, ask her to wish grandma happy birthday. She doesn't rush these moments. She lets them linger. Maybe that's why each time a new round of concert tickets go on sale concert, it breaks the internet.
The concert is the epitome of all that she has created. It's three and half hours of spectacular show-womanship with extraordinary special effects, dance routines, costumes and surprise special guests including Taylor Lautner, who hopped up on stage and literally somersaulted towards her for a hug. She has sung through a downpour, swallowed more than one bug and coaxed an out-of-tune piano into making beautiful music. It's clear she works hard and it's paying off. But the payoff isn't the money or the fame, it's the fan culture she has created.
Swifties spend months prior to a concert making bracelets to trade with each other at the show, giving them away to strangers for free. They bring husbands, wives, children and grandparents, because anyone and everyone can be a Swiftie for a night. Her lyrics are relatable, crafting a social and emotional bond amongst the crowd. And she has stayed true to her values, which has made her a role model for the next generation. Attending one of these concerts is a guaranteed mood boost. You can feel it in the air around you. People want to be happy. They want to sing their hearts out. They want to be open-minded and loving to strangers who, for the night, become friends.
My son Charlie, who has cerebral palsy, will be entering middle school next year. As I peer ahead into the dark unknown, fueled only by my own tumultuous memories, I wish the world could be a little bit more like a Taylor Swift concert. You roll into a Taylor Swift concert in your wheelchair and are embraced. You trade bracelets with the rest of them and no one is left on the fringes, because there are no fringes here. There are no "cool kids" and no "geeks" and you can be Emo or My Little Pony and no one is going to care. A mantra I repeat with my kids is: "you do you." I want them to forget what others think. At the Taylor Swift concerts you really can, because everyone is thinking the same thing – isn't this awesome?!
I'm not naïve enough to assume that this is how it will go for Charlie. Middle school is most definitely not a pop concert. But the Swiftie in me hopes we can carve out more spaces like these in the bigger world where everyone, no matter their ability, race, gender or culture, can be embraced in such an eternally optimistic way. It's worth a try. As Taylor says, "Today is never too late to be brand new."
---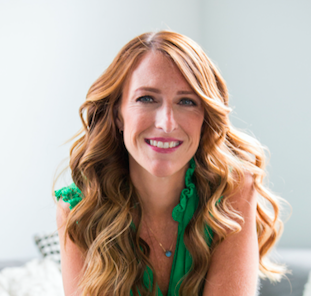 Jamie Sumner is a special needs mom and author.
Jamie-Sumner.com
Author of the middle-grade novels: