If you would like to receive a CE Contact Hour for watching this webinar, please click here to register and view the webinar, then email us at marketing@shieldhealthcare.com and allow up to 7-10 business days to receive your CE Contact Hour Certificate.
You can also download a PDF of the slides here.
If you would just like to watch the webinar without receiving a CE credit, you can find the full webinar here on Vimeo.
Webinar Overview:
Despite our significant spend, U.S. healthcare outcomes are among the lowest for developed countries. By addressing "social determinants" – health-related behaviors, socioeconomic factors, and environmental factors – we aim to improve health outcomes, reduce inequities, and lower costs.
Learning Objectives:
What are social determinants of health and why are they important?
What is population health and risk 

stratification and why are these important?

Why is it important for clinicians and community based organizations to partner with each other?
What is self-management and what are some evidence-based practices that include self-management skills?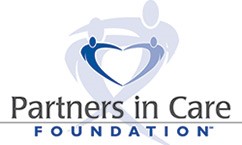 ---

About Dianne Davis, Vice President of Health Self-Management Services at Partners in Care Foundation
Ms. Davis is Vice President, Health Self-Management Services at Partners in Care Foundation leading 16 professionals implementing evidence-based programs. She has 25 years' experience in healthcare administration, Managed Care and Gerontology. Ms. Davis oversees federal, state, county, city and private foundation relationships, and Partners' contracts for evidence-based programs with health systems. Ms. Davis holds a MPH from UMASS, Amherst and a post-graduate certificate in Gerontology from UMASS Boston. She speaks at numerous conferences, is a member of the Evidence-Based Leadership Collaborative, a mentor for the NCOA Network Development Learning Collaborative and taught a course at UCLA, Evidence-based Programs for Older Adults.
For more information, see other related articles and resources here:
Request Your Free Copy of Our Strategies for Aging Safely at Home Guide