The Total Dry incontinence liners and booster pads that Shield HealthCare provides to our customers have been upgraded and improved. The bags will also have a new look.
While the name, item number, quantity per bag, shapes and sizes of the new liners and booster pads remain the same, they have the following product improvements:
New stronger 3D non-woven surrounding fabric that has a softer drier feel
30% faster absorption
20% faster dispersion throughout the liner/pad
More flexible for a more comfortable fit
Silky-soft feel
SP1571 is now individually wrapped and has a wider adhesive strip
Here are items that have started to change: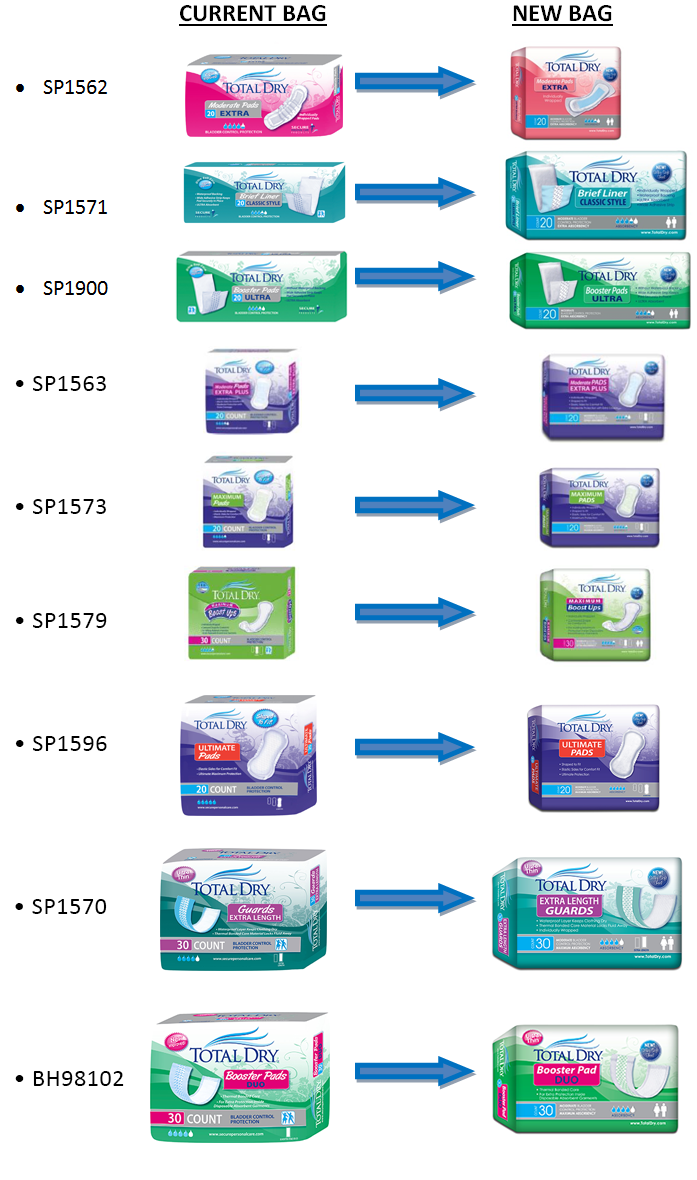 For a complete list of Total Dry liners and pads with upgrades, you can bookmark this page and return to it periodically. We will be updating this article with the new information as the upgrade process continues.
Thank you for choosing Shield HealthCare to provide for your daily in-home healthcare needs. Please let us know if you have any questions by commenting below. We're here to help!