This Feb. 6-10, 2023, we're celebrating the thirteenth annual Feeding Tube Awareness Week® with the Feeding Tube Awareness Foundation.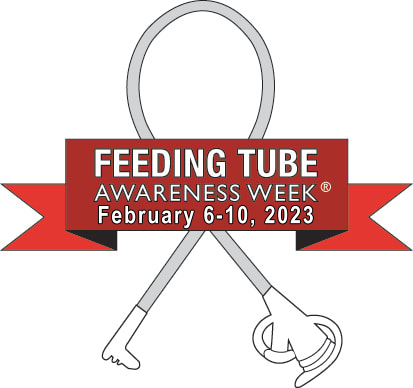 Feeding Tube Awareness Week was created to increase awareness and educate the public on the lifesaving benefits of enteral nutrition. A feeding tube is a medical intervention that provides essential nutrition and hydration. More than 200 conditions and diseases can require tube feeding in children, and many of those conditions aren't visible. The need for tube feeding is frequently misunderstood by friends, family, and others in our community. Feeding Tube Awareness Week gives us the opportunity to enhance public understanding, and to be grateful for how this nutritional support helps our children to live, grow and thrive.
It also allows us to recognize and support families who face the day-to-day challenges of raising a tube-fed child.
Resources for Parents of Tube-Fed Children
Shield HealthCare's online Nutrition Community is frequently updated with articles by our Registered Dietitian Nutritionists, including tube-feeding tips for care at home and evidence-based nutrition information. You can find our latest articles on Shield HealthCare's Nutrition Community.
The Feeding Tube Awareness Foundation has published a free Family and Friend Guide to Tube Feeding.
Looking for a tube feeding support group? Try these Tube Feeding Support Groups and Resources.
Shield HealthCare's on-staff Registered Dietitians are available to answer questions, make recommendations and provide nutritional support for tube feeding at home. Call your local office to learn more about our services or visit us at facebook.com/shieldhealthcare.