A young ostomate is about to have an exciting, supportive summer camp experience at the 2012 Youth Rally in July at the University of Colorado, made possible by a corporate sponsorship from Shield HealthCare.
Youth Rally is a summer camp operated by the Youth Rally Committee (YRC), which strives to provide a positive support network to foster independence and individuality in young people with bowel and/or bladder dysfunction. The camp is a fun filled week that provides an encouraging atmosphere of support, learning and personal growth. Year after year, the camp teaches campers that everyone, regardless of any medical or physical differences, matters as a person and has the ability to achieve their goals.
Through the generous assistance from support groups, individual/corporate sponsors and the Wound Ostomy and Continence Nurses Society (WOCN), the Youth Rally has been a successful program for over 25 years. The YRC relies on new and continued financial support from groups and individuals in order to properly plan, organize and operate the camp. Ongoing assistance from its friends and family has allowed the camp to continue to provide its young campers with a wonderful atmosphere of learning, love, growth and compassion.
Learn more: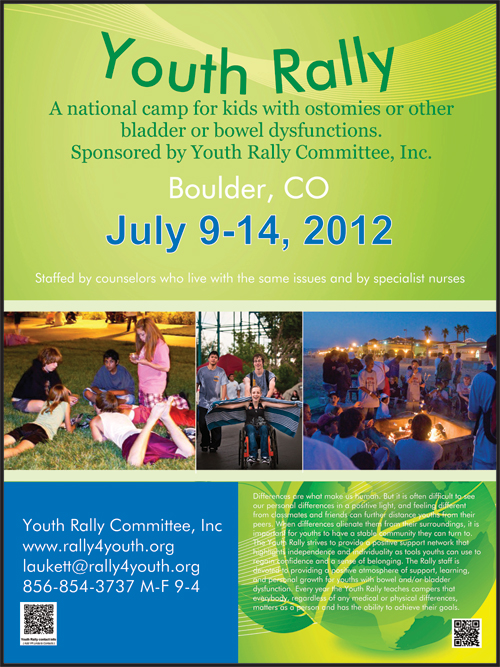 Shield HealthCare | Medical Supplies For Care At Home Since 1957