A Pleasant Experience For My Wife, Baby & Me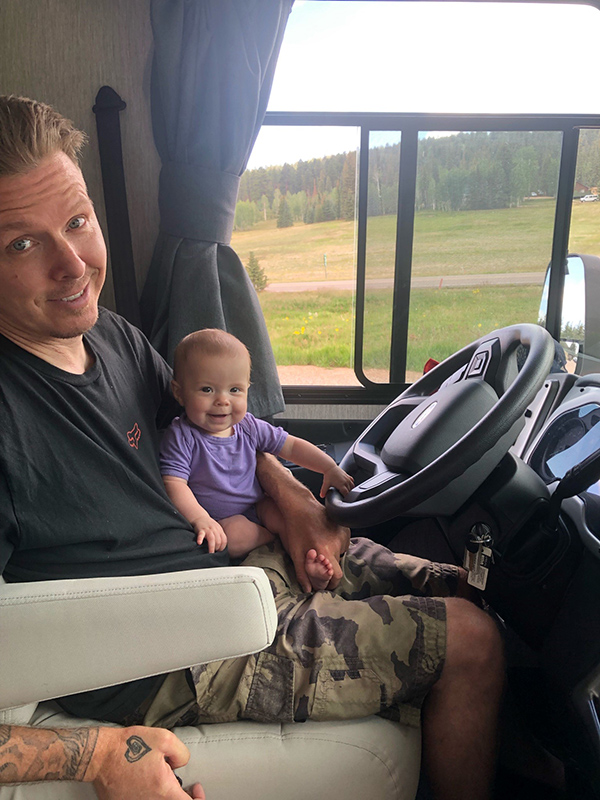 We were headed West on Interstate 40, happy and joyful from our recent visit with my grandfather in Northern Texas. This was Cayla's (our 7 month old daughter) first road trip, and our first as a young family, so we decided to extend the trip by another day to visit one of the great wonders of the world.
I steered our rented RV off of the Interstate and onto a narrow, two-lane highway North through the majestic Navajo Nation. Spires of rust-red sandstone stood timeless against a Cobalt-blue sky where on the horizon intermittent curtains of wind-swept rain could be seen.
Just beyond the East entry gate (Highway 64) at the South Rim of the Grand Canyon (a toll fee of $35 which is good for seven days) was our first glimpse into the abyss of time. We peered out over an overwhelming landscape to behold a view eroded over eons. The profound scale of land and time was something my mind was not prepared for. I was awe-struck! To think this grand crevasse had been slowly carved out by the tranquil flow of the Colorado River is quite frankly, dumbfounding.
What made this experience so pleasant though was the ease of access right to the canyons edge. Plentiful accessible parking lots lead to a smoothly paved "Rim Trail" that meandered along the sheer canyon walls, literally at times, inches from the edge.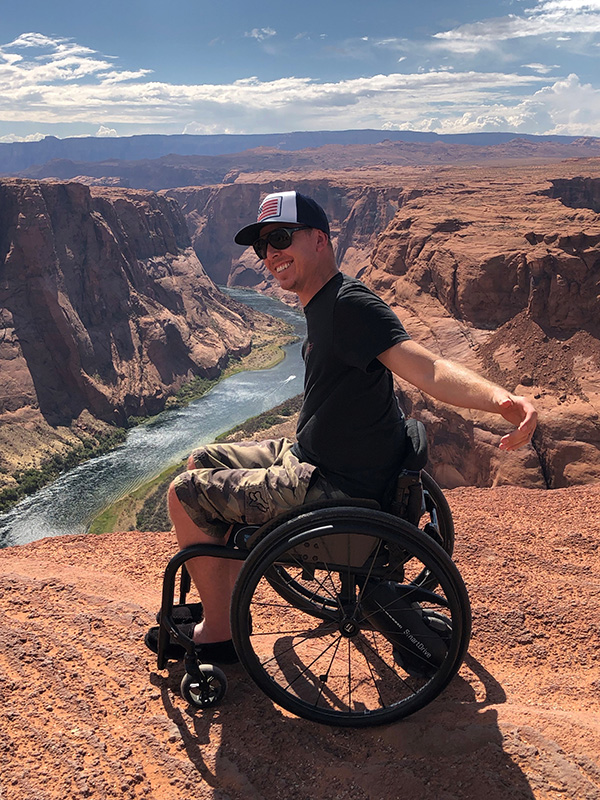 Katie pushed Cayla in her stroller while I buzzed about in my wheelchair, stopping along the way at points of interest like the "Watch Tower", Navajo Point, and the Yavapai Geology Museum. There were many ramped vistas with jaw-dropping views, and periodic rest stops for a bathroom break or refreshment.
The truth is, we barely touched the tip of the iceberg with regards to all that the South Rim of the Grand Canyon has to offer, not to mention the higher elevation, forest-like North Rim. We would need at least a week to explore all of its many wheelchair accessible activities such as:
The Pink Jeep Scenic South Rim Day Tour
The Historic Railway Tour
A Grand Canyon National Park Tour
The Glen Canyon & Horseshoe Bend Raft Trip
IMAX Hidden Secrets Movie Experience
An Epic Helicopter Tour and…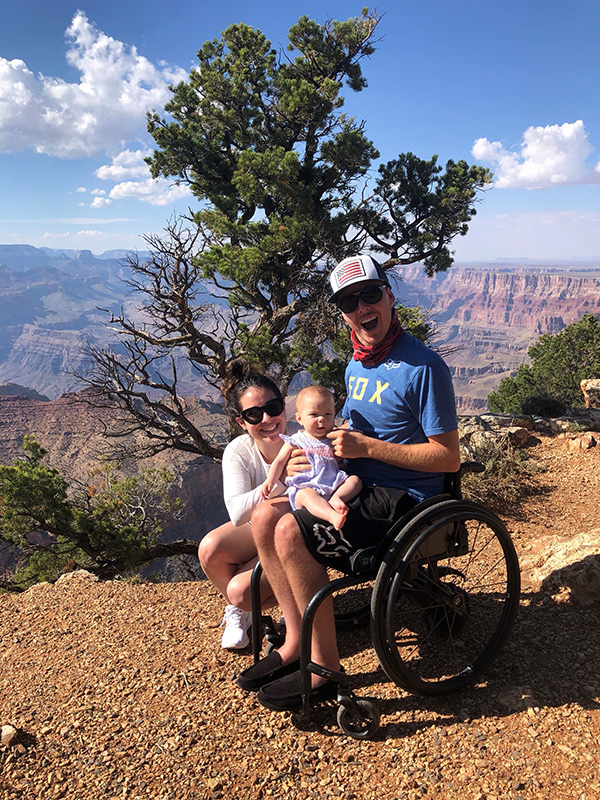 Of course, the miles and miles of paved walk/roll paths to explore!
If you are planning a trip to the Grand Canyon, I would say DO IT! It is a bucket list adventure that will not disappoint and will be the setting for many lasting memories.
Here are a few useful links:
Life is a Grand Adventure, get out there and LIVE IT!
Happy Travels,
Aaron