Traveling is an adventure. It's a chance to see something new or revisit something or someone familiar. It's the ability to open yourself up to a world that isn't your every day. However, traveling during and/or post a pandemic is filled with more anticipatory fear over the unknowns than fun. Add on to all this the unique challenges of traveling with a child with special needs and the uncertainty begins to feel insurmountable. And yet, with school ending early, summer camps canceled and therapies on hold or on Zoom, our children are craving change. They need to get out of the house as much as we do.
If you are tentatively beginning to plan summer travels for your family, here are a few things to consider:
1. Research the current health situation of the area to which you are traveling.
You can look up the statistics for COVID-19 cases for each state here at the Center of Disease Control. I would also encourage you to look up the states you are traveling through, especially if you plan on stopping along the way.
2. Consider your means of travel.
If you have a child who is immunocompromised or otherwise at increased risk, consider driving if possible. It offers a more controlled environment for you and your family. If you are traveling by van or car, I would suggest a portable travel toilet, such as this one, to avoid public restrooms. If you must fly, do your research. Call the airline and ask about their safety and cleaning processes and call both your local airport and the one where you will be arriving and do the same. Take more masks and/or gloves than you think you'll need and change often.
3. Consider your sleeping arrangements.
If I could pick my ideal travel situation right now, it would be an RV. Basically a house on wheels, this provides bathroom, kitchen and bedroom all in one tidy package. For a cross-country trek, this would be perfect. However, if you are traveling to a specific location with congested streets and/or a big city, this isn't practical. If you are renting, consider a place with a kitchen where you can prepare most of your own meals. And much like the airline and airport, call ahead to ask when the previous guests will be checking out, how the accommodations will be cleaned and what additional measures will be taken to keep guests safe.
4. Consider your eating arrangements.
Depending on the rate of cases where you are staying and how popular your destination is, consider having groceries delivered if you have a kitchen. It saves you a stressful trip to an unfamiliar grocery store. Oftentimes, the resort will have a recommended delivery service. If you do not have a kitchen, consider ordering in. Even the very best restaurants are offering carry-out right now. It saves you the wait time and the worry over seating and social distancing polices. If you decide to eat out, I would suggest choosing outdoor seating if possible and eating at non-peak times.
5. Plan for outdoor activities.
Now might not be the time to go to the mall or the aquarium or the movie theater. Consider what outdoor activities your destination has to offer such as deep-sea fishing or boat tours, mini golf, drive-in movies, beaches, nature hikes, etc. Let it be an excuse to try something new you might not have otherwise.
6. Communicate expectations to family and fellow travelers.
As I'm sure you've witnessed within your own family, not everyone has the same expectations regarding safety during the pandemic. Whether you are traveling to see relatives or simply going to your favorite summer spot as a family, it's important to discuss with those you are traveling with and those you might be traveling to, exactly what kind of precautions you plan to take and what you expect of those sharing your space. It's important to recognize the expectations of all involved so you can come to a compromise before you reach your destination.
Travel might look a little different this summer than it has in the past, but the trip is still worth it if it provides you a safe way to breathe in fresh air, see new sights and make new memories with the ones you love.
---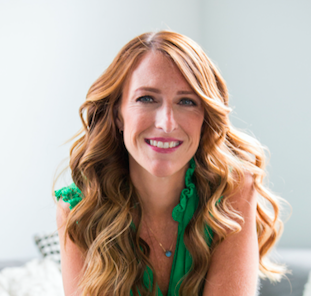 Jamie Sumner is a special needs mom, author and blogger.
Discover her new book, Unbound: Finding Freedom from Unrealistic Expectations of Motherhood.
Read her blog, The Mom Gene.
Follow her on Facebook.