Summer is wonderful if you're a kid! Freedom to sleep in, let your backpack gather dust under a heap of dirty clothes also gathering dust, eat leftover pizza at ten a.m., eat ice cream at midnight. It's bliss. It's also a lot of long hours to fill if you are a wheelchair-user and school was the place that created space for you to engage both your body and mind.
In light of that, here is a list to pin to your fridge of twenty mobility-friendly summer activities that we have found work for us when the sleeping-in and the pizza for breakfast begins to get old.
20 Summer Activities for Wheelchair Users
Horseback Riding
My son has been in horseback riding therapy since he was four years old. You don't have to be a regular, however, to participate in a therapeutic horseback riding camp. It can be an excellent way to try it out without the full commitment. Also, it's just plain fun.
RV Road Trip
A trip to the Grand Canyon in an RV is on our bucket list. To rent an RV is to bring your bed, bath, and kitchen with you, which means you can essentially travel with all the amenities your child might need. This means easier access to national parks and more comfort on the road while you get there.
Swim Therapy
Pool time can be either wonderful or stressful depending on your child's sensitivities and abilities. Swim therapy offers individualized support to meet their needs in an environment that is quieter and more secluded than the public pool down the street.
Zoo
With long winding paths to trundle down and plenty of diversions, the zoo is an excellent way to waste some hours, and if you have an annual membership, it's a great deal.
Sensory-Friendly Children's Museum
For an air-conditioned diversion, try a children's museum. They often offer sensory-friendly activities that are both entertaining and educational. Our personal favorite – the kid-sized grocery store where they can learn about the food groups as well as budgeting.
Botanical Gardens
We love a good garden stroll and these often have indoor areas such as greenhouses and butterfly sanctuaries so they can be enjoyed on rainy or hot days.
Beach
The best discovery we ever made was a beach wheelchair. With large balloon-like tires and a light-weight construction, they can navigate sand and also the shallow waves so your child can participate in all the beach has to offer. We rented one that came with an umbrella as well for shade that travels!
Putt-Putt golf
Who doesn't love a night of putt-putt golf? This one's especially great if you are on vacation and need an activity the whole family can do together.
Movie/Drive-in
If you need a break from the heat, go to the theatre. If you want a night out under the stars, choose a drive-in. We personally love the drive-in, because if you have a kid who gets restless and needs to take a break from the noise and stimulation of the film, you can wander away for a bit and come back.
Star-gazing
While you are taking that night stroll at the drive-in, try some star-gazing. We bought a star chart and a cheap telescope and both have been wonderful ways to pass a summer night.
Bonfire
There's something so soothing and mesmerizing about a bonfire. Add marshmallows and graham crackers and chocolate and that's a night well-spent.
Lawn Games
Right before you build that bonfire, try out some lawn games. Corn hole, frisbee, yard bowling, bocce ball – we own a set of them all. It's like a night of putt-putt, but in your own backyard.
Wheelchair-accessible Sports
Much like the horseback riding, recreation centers often offer summer camps that can introduce kids to new wheelchair-friendly versions of basketball, street hockey, ultimate frisbee, and more. Check your local recreation center for availability.
Outdoor Music Festival
Summer is the season for outdoor concerts. It doesn't have to be a big one either. We have been known to hit up the local street fairs if only to hear three fiddlers on a tiny stage strum next to the kettle corn station. It's festive. There's food. And it's a great place to people watch.
Fishing
If you have a handicapped boat chair, fishing is a wonderful way to waste an afternoon. Between baiting the hook, navigating the reel, and holding the pole, it also practices fine motor skills. If you pack some snacks and good music, time flies.
Aquarium
We are lucky enough to live within a few hours of an excellent aquarium. With both indoor and outdoor exhibits, this can be a great alternative if you're tired of the zoo.
Ice Cream Date
Sounds simple, because it is. Ice cream defines summer for us. We split our time between the shakes at Sonic, quick stops for Snicker's ice cream bars at the gas station, and soft serve eaten while sitting in the shade of an oak tree in our little downtown. The best conversations are had over ice cream.
Gardening
I bought my son his first gardening set when he was six. He has his own trowel, watering can, and weeding gloves. He mostly just likes to make a mud puddle in the dirt and then stir it around, but it gets him outside next to me while I weed around the lilies.
Library Events
The library hits its prime season in summer, especially the children's section. With kids out of school, they often plan guest author visits, arts and crafts, and specially-themed weeks. Last year ours featured "Buried Treasure" and kids dressed as pirates to go on a treasure hunt all over the grounds and listen to a reading of Pete the Cat and the Treasure Map.
Farmer's Market
I saved one of my favorites for last. Almost every Saturday morning in the summer, when the air is still cool, we visit our local farmer's market and make a breakfast of the fresh fruits and hot donuts from the donut truck. There are picnic tables, minimal crowds, and maximum shade. It's the perfect way to start the weekend.
Whether you do all or none of these things, I hope this list inspires you to find some accessible adventures this summer.
---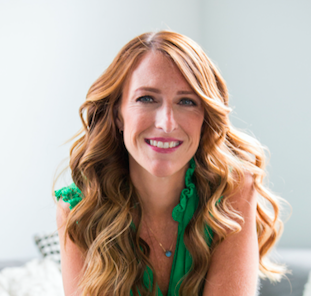 Jamie Sumner is a special needs mom and author.
Jamie-Sumner.com
Author of the middle-grade novels: